KOEN THEYS & GÜLSÜN KARAMUSTAFA - MYSTIC TRANSPORT
EXHIBITION
Opening 28.10.2015, 18:00-21:00
On the occasion of Europalia Turkey, Argos and the CENTRALE for contemporary art team up for a double exhibition with works by Koen Theys and Gülsün Karamustafa. At 'Mystic Transport', twelve large-scale installations by both artists engage in a dialogue.
The work of Koen Theys (born 1963, Brussels) is essentially part of the Western European visual arts tradition, while Gülsün Karamustafa (born 1946, Ankara) creates work that is literally situated on the edge of the continent, on the borderline between Europe and Asia. Yet both artists subscribe to the same cultural canon: rooted in a specific socio-economic reality, both oeuvres are complementary within the broader European culture—not just physically, but also mentally. Their oeuvre is not just an exponent of the socio-cultural reality within which it originates, but it also incessantly questions this reality. The artists explore specific themes such as religion, popular culture, feminism or democratic resistance, within a framework that clarifies the basic current, the status quaestionis of their respective cultures.
In the two-channel installation 'Memory of a Square' (2005) for example, Karamustafa shows us a series of events on one screen—demonstrations, parades and tributes—that took place on Taksim Square between the early 1930s and the late 1980s. On the other screen, we follow the activities of a family in their living room. This creates a powerful field of tension on the edge of public and private space. Koen Theys' 'Warburg Balletten '(2003-2006), a split screen video, is a tribute to the father of iconography, namely Aby Warburg (1866-1929),but it can also be viewed as an anthology of specific (image) cultures: the evocation of malignancy (images of war propaganda posters) versus its ritual exorcism.
Mystic Transport is a double exhibition and thus also takes place at the CENTRALE for contemporary art (Brussels) at the same dates the exhibition is on show in Argos.
Related events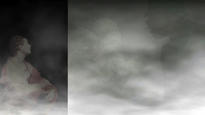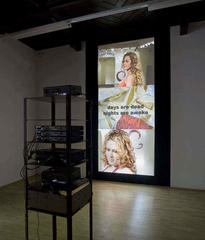 Thu 29.10.2015 - Sun 20.12.2015
11:00 - 18:00
Practical info

Location:
Argos
Werfstraat 13 rue du Chantier
1000 Brussels
info@argosarts.org
+32 2 229 00 03

Opening hours:
Wednesday to Sunday, 11:00 to 18:00

NEW: Open late night until 21:00 every last Wednesday of the month.


Entrance Fee:
5 / 3 euros

Artists