DEMONSTRATIONEN. VOM WERDEN NORMATIVER ORDNUNGEN
EXHIBITION - DISTRIBUTION
Demonstrations. Making Normative Orders is a cooperation between the Frankfurter Kunstverein and the Frankfurt University Cluster of Excellence The Formation of Normative Orders. Initiated in 2006, the interdisciplinary research group is concerned with the development and transformation of social orders. The joint exhibition project is dedicated to different forms of the public articulation of power, doubt, and protest as a means of examining the negotiation of binding norms through the lens of artistic practices and the history of ideas. Demonstrations. Making Normative Orders includes over 40 artistic positions from the disciplines of art history and contemporary art and performance. Among them, Sarah Vanagt with her video work Little Figures: setting out from a location, the Kunstberg, but specifically the three statues located there, Vanagt puts together a story in which migrant children stir up a conversation between the statues, in an often surprising and witty tone, being (un)able to situate them historically. It is no coincidence that colonialism and the crusades emerge as references. The scene has a decelerated, halted aspect, which reinforces the feeling of recollection, and allows for associations to surface.
Sarah Vanagt - Little Figures.
2003, 15'47", colour, Dutch, English and French spoken, English subtitles.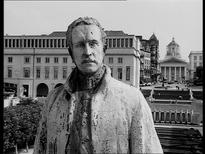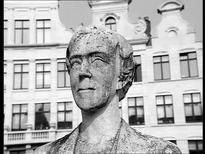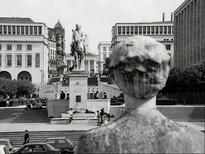 Fri 20.1.2012

Practical info

Location:
Frankfurter Kunstverein, Germany
www.fkv.de

Artists
Works