NICK DE PENCIER
De Pencier was a producer resident in the Canadian Film Centre's 1997 Producers' Lab, and produced Jim Allodi's feature film The Uncles, which premiered at the Toronto International Film Festival in September 2000, was distributed in Canada by Odeon Films, and named one of year's top ten Canadian films by the Toronto International Film Festival Group. He also produced the documentary Manufactured Landscapes, which won the Chum City Award for best Canadian feature at TIFF 2006, the Genie Award for best Documentary, and was distributed in 20 countries.
As a cinematographer, de Pencier regularly shoots factual TV series and documentaries for the CBC, PBS, Discovery, National Geographic and History. In 2011 he was nominated for a best photography Gemini for Raccoons. A detailed Director of Photography CV can be found at www.mercuryfilms.ca. In 2010 he shot the documentary adaptation of Payback, Margaret Atwood's Massey Lecture on debt, which was selected for Sundance, 2012 and released theatrically in Canada and the U.S. De Pencier was admitted as a full member to the Canadian Society of Cinematographers in 2012.
As both producer and director of photography his credits include the feature documentary Let It Come Down: The Life of Paul Bowles which was nominated for a Genie, a Rockie, and won the International Emmy Award for Best Arts Documentary. The Holier It Gets, a documentary filmed in Canada and India, won Best Cultural and Best Independent Canadian Documentary at Hot Docs, 2000, and won Geminis for best writing, editing, and direction in a documentary series, as well as a nomination for The Donald Brittain award for best documentary and a Chalmers Award nomination. In 2002 he produced and shot the documentary: The True Meaning of Pictures about the work and world of Kentucky photographer Shelby Lee Adams, which premiered at TIFF and then played at Sundance. It was nominated for two Gemini Awards and won for best Arts Doc. This was followed in 2003 by Hockey Nomad based on Dave Bidini's best-selling book Tropic of Hockey,which was nominated for a Banff Rockie Award, as well as three Geminis, winning for the Best Sports Documentary. He was also producer and director of photography on Act of God - a feature documentary about the metaphysics of being struck by lightning, which was the opening night film for Hot Docs as well as being in competition at the Karlovy-Vary International Film Festival in 2009. De Pencier was also the Producer and Cinematographer of Watermark - another collaboration with Jennifer Baichwal and Edward Burtynsky - which premiered as a Special Presentation at TIFF and Berlin, Won the Toronto Film Critics Award for Best Canadian Film, and the CSA for Best Documentary and saw wide theatrical release in many territories around the world.
As a director, aside from his work in factual series, de Pencier's credits include the feature documentary Four Wings and a Prayer, about the migration of the Monarch butterfly which won the Grand Prix Pariscience, the Banff Rockie Award for best Wildlife and Natural History Program, the Jules Verne Nature Award, and was nominated for Geminis for best Science Documentary, Best Cinematography and Best Direction in addition to an Emmy nomination for the PBS NOVA version (called The Incredible Journey of the Butterfly). In 2004 de Pencier was nominated for a Gemini for Best Direction for his performance film Streetcar, while the film's lead, Peter Chin, won for Best Performance. The film was also nominated for a Banff Rockie Award. He also co-directed, produced and photographed for TVOntarioa series of 40 short profiles on artists who have received Ontario Arts Council grants over the past 40 years. His 2016 feature documentary Black Code about internet censorship and surveillance around the world which he directed, produced and shot, premiered at TIFF and will be released theatrically in Canada in 2017.
In December 2011 de Pencier collaborated with Dr. Mike Evans and Illustrator Liisa Sorsa to direct and produce the short animated health video 23 ½ Hours which instantly went viral and has been viewed by more than seven million people in many languages worldwide. Evans and de Pencier have produced more than thirty subsequent health videos for their YouTube Channel Dr. Mike Evans, and their company Reframe Health Films is an emerging player in the field.
De Pencier's video art installations include a Nuit Blanche cube at the corner of Bay and Richmond Streets in Toronto, Music Inspired by the Group of Seven with the Rheostatics in Walker Court at the AGO, and an Ice Forms projection as part of the Lawren Harris Exhibition at the AGO in the summer of 2016.
He is currently working on a feature documentary on the Tragically Hip's iconic Man Machine Poem tour from the summer of 2016, and Anthropocene, a collaboration with Jennifer Baichwal and Edward Burtynsky which includes a feature documentary, video installation, 360VR and photogrammetry.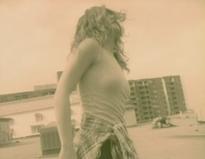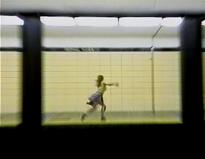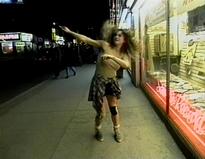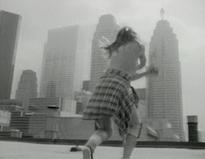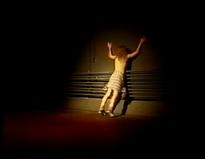 At view in the media library

WORKS