DANNY MATTHYS - FICTION = FIXATION
EXHIBITION
Opening Night 02.03.2013 // 18:00-21:00
In the exhibition Danny Matthys - Fiction = Fixation, argos discloses a selection of video works produced by Danny Matthys (1947) between 1975 and 1985: these works are part of the Argos collection and have been recently digitized in collaboration with Packed - Centre of Expertise in Digital Heritage.
The oeuvre of Danny Matthys embraces different media. Since the end of 1960s, Matthys experiments in an analytical and conceptual way with Polaroids, paintings, photographs, assemblages, film and video installations. From the mid-1980s, he abandons videos and he mainly devotes, in collaboration with his partner, to painting.
Fiction = Fixation attempts to draft a movement within Matthys' oeuvre, but also critically explores the notion of photography in his video work. Starting from the visual tautology of Closed Letter & Number Series (1975) - where a hand is dialing all the numbers on an telephone, from 0 to 9, and another pair of hands is typing all the letters of the alphabet on an old typewriter – till the theoretical dissertation of De la fiction en photographie (1984), Danny Matthys investigates the media and blurs the boundaries between discourse and performance.
Although the ironic and playful allusions, his approach is systematic: in Internationale video manifestatie (1977) and 2.(9+1) Polaroid Colour Pictures/Prints (1976), Matthys takes Polaroid pictures of the framed settings and every few minutes a new the picture is stuck on the monitor until the monitor is completely covered: in this way, photographs and videos dialogue in a loop that stops when the TV-set is saturated.
World Beauties (1983-1984) reveals an endeavor to grasp meaningful elements of the world: four women - Eline stands for the turn of the century, Eveline for the 30ies, Monique for the 50ies and Jordan for the 70ies – symbolize the 20th Century and re-enact the tradition. These scenes are recorded on video, but also fixed on four large photographic assemblages.
On contrary, in De la fiction en photographie – released at the occasion of the International Symposium about Photography in Venice, in 1984 – Matthys keeps literarily aside and lets the philosopher Paul Willemarck reading a theoretical text about photography. Matthys edits the recording of the reading with snapshots of the framing or photographs taken in Venice, while he points remarkable concepts by using inter-titles.
Matthys records traces of something that happened, he marks the differences within the repetitions of the gesture and, finally, Fiction = Fixation could be understood as an example of what is called indexical art. (AC)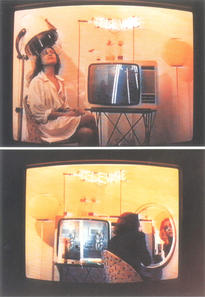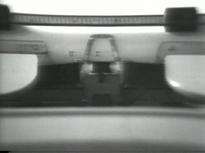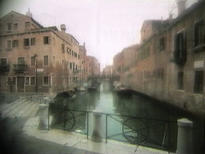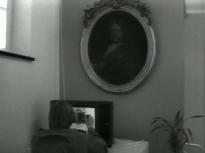 Sun 03.3.2013 - Sun 07.4.2013
11:00 - 18:00
Practical info

Location:
Argos
Werfstraat 13 rue du Chantier
1000 Brussels
info@argosarts.org
+32 2 229 00 03

Opening hours:
Wednesday to Sunday, 11:00 to 18:00

Entrance Fee:
5 / 3 euros

Artists
Works