SHELLY SILVER VIDEOS
ÉCRAN D'ART - SCREENING
In her films and videos New York-based artist Shelly Silver explores contemporary identity as a construction in which reality and fiction, contemplating and imagining are always meeting and cross-fertilizing. Hesitant between documentary, essay and fiction, between disarming humour and sharp aggression her work dismantles the way in which we arrange ourselves and the world around us: a fusion of little, tiny truths, but particularly of many lies, projections. The roles we play, the stories we tell, the images we show reflect a constant consideration of cultural norms and popular values, as the result of a comparison between longing and taking refuge, the self and the others. Silver moves into the area between the public and the private and she often makes use of elements from our mediatised surroundings - like news images, melodramas and billboards - to indicate how this environments both informs and reflects who we are, how we are surrounded at all times by illusions.
Shelly Silver, compromising between Europe, Asia and the U.S., has formerly presented her work in such institutions as the MoMA (New York), the MoCA (Los Angeles), the Pompidou Center (Paris) and the ICA (London) and she has won awards at the 'Leipzig International Documentary Festival', the 'Australian Int'l Film & Video Festival' and the 'Houston Int'l Film Festival'. For the first time in Belgium Ecran d'Art will show her four most recent videos: What I'm Looking For (2004), Suicide (2003), 1 (2001) en small lies, Big Truth (1999).
What I'm Looking For ( 15', 2004)
A woman sets out to photograph moments of intimacy. On an Internet dating site she writes: "I'm looking for people who would like to be photographed in public revealing something of themselves..." What I'm Looking For, a 15-minute high definition video, documents this adventure; the connections formed at this intersection between virtual and actual public space. The video is a rumination on the nature of photography and the persistence of vision. It is a short tale of desire and control.
Suicide ( 70', 2003)
suicide is a feature-length fiction of a woman's voyage through the malls, airports and train stations of Asia, Europe and Central America, chronicling her fiercely hopeful and desperate search for a reason to continue living. Shot to resemble a personal diary film, and starring Silver herself as the fictional filmmaker heroine, suicide is edgy, dark and funny; an audacious act of flirting with the revelatory autobiographical. It is a wild ride, as the heroine, slipping ever further into the shadow areas between the real and the imagined....
1 ( 3'12" , 2001)
A group of cops laugh and talk, while scanning the street for suspicious activity. An extreme close-up of a sensuously exposed neck; a soft pink fleshy ear turns to reveal an inquisitive hostile eye.... 1 is a short tape about longing, threat, power and seduction, with the camera functioning in turn, as aggressor, mediator and confessor. The split-screen image as well as the eerie sound track, made up of two versions of the same Miles Davis song run simultaneously, underline Silver's ambivalent take on the controversial subject matter, as well as calling the work's title into question.
small lies, Big Truth ( 18'48" , 1999)
In turn funny, disturbing and glisteningly sensual, small lies, Big Truth is a video about love, relationships and the joys and banality of sex in the late 20th century. It also touches on such issues as morality, voyeurism, nature vs. culture and power, as eight people are heard reading, in the first person, from the testimony of Monica S. Lewinsky and William Jefferson Clinton as published in the Starr Report.
The Ecran d'Art series is a monthly screening of artists' film and/or video jointly organised by argos and Cinema Arenberg, in collaboration with La Cambre Academy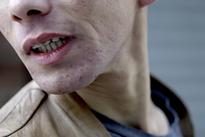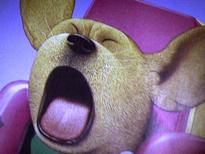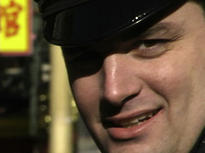 Thu 12.1.2006
21:30 - 21:30
Practical info

Location:
Cinéma Arenberg
Koninginnegalerij 26
1000 Brussel

Entrance fee:
7 / 5,20 Euro

Artists
Works