LIED VAN MIJN LAND - DEEL 2: DIE WALKÜRE
SCREENING - BLACK BOX
This is the second part of the diptych 'Lied van mijn Land' ('Song of my Soil'), based on Richard Wagner's operas 'Der Ring der Nibelungen' and 'Parcifal'. At Hunding's. In the living room (an electronic setting wherein space is suggested by perspective), near the fireplace, Hunding's wife Sieglinde serves a drink to an exhausted stranger who is actually her brother Siegmund (both are bold, for they are of divine descent). Hunding arrives at home and challenges Siegmund to a duel. Siegmund, however, will be safe until dawn, for Hunding's fireplace and hospitality are sacred. Hunding takes his wife to bed, but she gives him a sleeping-draught. Afterwards she shows Siegmund the sword which has been promised to him, and in this quiet, secret doings and in the familiarity of their features awakens a beautiful love, that inspires the whole of Nature (a rose-bed). The Warrior maiden Brünnhilde (bold as well, but wearing a white dress) has been ordered by Wotan to assist Siegmund during the coming fight with Hunding, but Fricka, Wotan's wife and patroness of marriage, wants the cuckold Hunding to be revenged. Wotan objects firmly (because he wants to get hold of the gold through Siegmund), but Fricka remains implacable. Wotan becomes furious (aeroplanes flying over in all directions, barbed-wire fences whizzing past, a revolving tower), but all in vain: he is the unhappiest of all people. Brünnhilde is no longer allowed to assist Siegmund, but she is so impressed by his love for Sieglinde, that she protects him with her shield. Wotan (who follows the events in his private cinema) plants his spear (the white pedestal) between the fighting men, Siegmund's sword breaks into pieces and the hero is killed. Brünnhilde, who fled from Wotan, tells Sieglinde that she is pregnant and begs her not to kill herself, but to hide in the nearby forest. The other Warrior maidens try to hide Brünnhilde, but eventually she will accept to be punished for her disobedience. Wotan puts her asleep on a rock (a stairway of clouds), where she has to await the first man who will wake her and thereby make her his wife. At her request she is surrounded by a fire that can only be overcome by a man strong enough not to fear Wotan's spear.

Frank & Koen Theys - Lied van mijn Land - Deel 2: Die Walküre
1989, 85', colour, sound.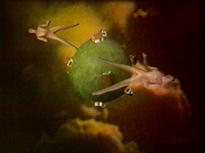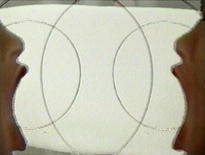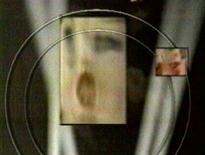 Wed 18.2.2015 - Sun 22.2.2015
11:00 - 18:00
Practical info

Location:
Argos
Werfstraat 13 rue du Chantier
1000 Brussels
info@argosarts.org
+32 2 229 00 03

Opening hours:
Wednesday to Sunday, 11:00 to 18:00

Entrance Fee:
5 / 3 euros

Artists
Works