HERITAGE DAY 2017: ORLA BARRY - BREAKING RAINBOWS
EXHIBITION
Heritage Day 2017: CARE
Argos is proud to participate with its running project Breaking Rainbows by Orla Barry at the Heritage Day 2017.
Heritage Day is first of all a celebration. Its approach, public reach, innovative role, and – especially – the commitment of those involved, have made Heritage Day one of the most important heritage events in Flanders and Brussels. Heritage Day places cultural heritage in the spotlight for the sector itself, the public, the media, and policy makers in our country.
Orla Barry (°1969, Wexford) is both visual artist and shepherd. Her work deals with the physicality and poetics of oral language. A recent leitmotif running through her work is the cannibalistic, symbiotic tension between being an artist and a farmer in rural Ireland. During Performatik 13 she exhibited the much-lauded Mountain at Bozar.
From stories on a sheep farm to what categories reveal about the mind. From singing competitions in Ancient Greece to ecological issues today. With a year's production of her own wool and two performers, Orla Barry addresses our complex relationship with nature. The result is compelling live performance and a video installation, made up of a series of vignettes that reflect upon the primal, poetic and unpredictable bond we have with the natural world.
In cooperation with Kaaitheater and Performatik, Orla Barry presents in Argos the premiere of the performance Breaking Rainbows and the exhibition of the same name.
Related events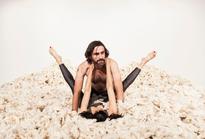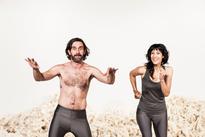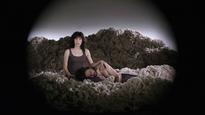 Mon 24.4.2017
11:00 - 18:00
Artists