PERFORMANCE: BREAKING RAINBOWS BY ORLA BARRY
PERFORMANCE
BREAKING RAINBOWS – ORLA BARRY
Exploring the boundaries of art and life, Breaking Rainbows uses the relationship between wo/man and animal, and the cannibalistic, symbiotic tension between [Orla Barry] the artist and [Orla Barry] the shepherd to reflect on the primal and poetic and unpredictable bond we have with the natural world.
Presented as both live performance and video installation, Barry's new work is a fascinating journey into the land of shepherding through the lens of ' doing ' rather than ' observing ' the job at hand. Endearing, humorous and challenging, Breaking Rainbows reflects on both our interdependence and disconnection from the natural environment.
Made up of a series of vignettes, Barry's new work brings us into a journey through time, conceptualisations and effects: from the realms of sheep farming traditions, ancient Greek shepherd's singing competitions, contemporary consumerism and gender roles, to the intimate relationship of caring for a sheep about to give birth.
Interweaving live performance, video, a 300 kg pile of wool produced on Barry's farm in 2015, with an aural landscape touching different forms of speech, Breaking Rainbows is congruous with Orla Barry's multidisciplinary aesthetic. However, as in her most recent work, Mountain, it also marks a new step in her trajectory by introducing chance procedures and a collaborative approach to the development of the texts.
This results in the stories being reinvented and reshaped, defying notions of ownership, authorship and authenticity, and thus also reflecting on the nature of oral storytelling as transferred throughout generations. This is played out in an unpredictable order in which no performance or experience of the installation is the same.
ORLA BARRY (°1969) is both visual artist and shepherd. She lived for 16 years in Brussels and now lives and works in South East Ireland where she run s a flock of pedigree Lleyn sheep. In her work she deals with the physicality and po etics of oral language. A recent leitmotif is the cannibalistic, symbiotic tension betwe en being an artist and a farmer in rural Ireland. She has recently had performances at The Project Arts Centre, Dublin, The South London Gallery & Tate Modern, London, If I cant dance & De Appel Am sterdam. The Playground Festival, Leuven. She has also had solo shows at Mothers Tankstation, Dubl in, CCB, Museu Bernardo, Lisbon (with Rui Chafes), Irish Museum of Modern Art in Dublin, SMA K Ghent, Camden Arts Centre London, Bozar Brussels. She has been awarded the prize of th e Palais de Beaux Arts in the ' Prix de la Jeune Peinture Belge' in 2003 and was shortlisted for the Glen Dimplex Prize in 1999.
written and directed by Orla Barry | collaborators Einat Tuchman, Derrick Devine, Marcus Lamb | performers Einat Tuchman, Dick Walsh | commissioned and produced by Wexford Arts Centre, Temple Bar Gallery & Studios | co-production Kaaitheater, ARGOS centre for art and media, Crawford Art Gallery | funded by Arts Council of Ireland and by Culture Ireland | support Dublin Theatre Festival, Midsummer Festival Cork, Opera Festival Wexford & IMMA's residency program.

Language: English
Saturday 25 March 2017 // 19:00
Sunday 26 March 2017 // 19:00
Tickets: € 12 / € 10 / € 8
Book your ticket at www.kaaitheater.be
Related events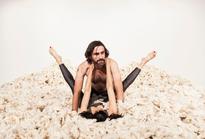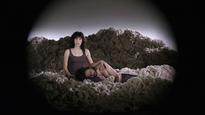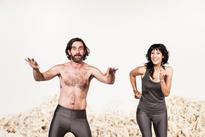 Sat 25.3.2017 - Sun 26.3.2017
19:00 - 20:15
Practical info

Argos
Werfstraat 13 rue du Chantier
1000 Brussels
info@argosarts.org
+32 2 229 00 03



Saturday 25 March 2017 // 19:00

Sunday 26 March 2017 // 19:00

Tickets: € 12 / € 10 / € 8

Book your ticket at www.kaaitheater.be

Artists