EMILY VEY DUKE & COOPER BATTERSBY - GET HELP
EXHIBITION
Finissage: Saturday April 21st 2018 // 18:00 - 21:00
Although the Canadian-American duo Emily Vey Duke & Cooper Battersby have been collaborating since 1994, Get Help marks their first large-scale solo exhibition in Belgium. The duo makes videos and movies, works on paper, installations and sound works that deal with (auto-) biographical notions, portraiture and differences / overlaps between human society and the animal kingdom.
At Argos the exhibition combines two new monumental groups of works. In the video Something Wonderment, made in collaboration with Vashon Watson, the artists explore the notion of wonder, asking questions about the relationship between the visceral sensations we associate with that concept. These include awe, disgust, and the powerful but oft-disparaged feelings derived from the cute and the cliché.
They interrogate the relationship between wonder and religion, asking if the former is a function of the latter or if the latter is a way to contain the former. Using animation, song, macrophotography and micoscropy, the work invites the viewer into a world of magic and science, of empathy and revulsion, of humor and heartbreak.
The eponymous new interactive multimedia installation rounds out the exhibition. On a table there are two microscopes that enable the viewer to investigate various objects and organisms - bones, mosses, crystals, bacteria. The devices are connected to projectors that show the objects greatly enlarged.
In relation to this there are six sculptures: dioramas composed of geological crystals, minerals, and small animal remains such as whiskers, bones or feathers. As they have done with earlier works, in the exhibition, the artists draw reflexive parallels between human society and the animal kingdom.
Related events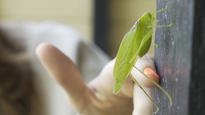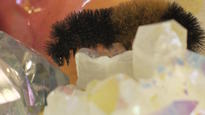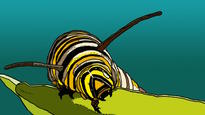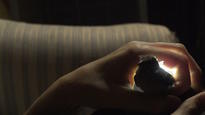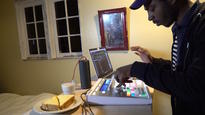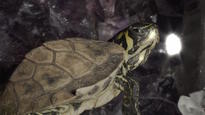 Sun 28.1.2018 - Sun 22.4.2018
11:00 - 18:00
Practical info

Argos
Werfstraat 13 rue du Chantier
1000 Brussels
info@argosarts.org
+32 2 229 00 03

Opening hours:

from Wednesday to Sunday, from 11am to 6pm

FREE ENTRANCE: Open from 11 am till late night until 9pm every first Wednesday of the month.

We are always open on public holidays (except Winter holidays).

Entrance Tickets:

6 € Individual visitor

4 € Students, seniors (+60), unemployed

1,25€ Ticket Article 27

2 € Paspartoe aan kansentarief


0 € -18, teacher, ICOM card, press, IKT members, SUBBACULTCHA members and every 1st Wednesday of the month

We are partners with Paspartoe (www.paspartoebrussel.be), dynamoPROJECT & dynamoOPWEG

NB: The entrance ticket is a personal pass that gives you unlimited access to the exhibition.

Artists