GAMA / PSYCHOGEOGRAPHIES
SCREENING
Argos is one of the eight European media art archives and collections that is networked within the GAMA portal (Gateway to Archives of Media Art). As such, this provides a common online research platform and an improved access to media art. On the occasion of the launch of www.gama-gateway.eu at the Ars Electronica Festival in Linz, highlights from the archive collections are being screened. Argos' director Paul Willemsen compiled for the occasion works relating to the programme theme Psychogeographies. The term psychogeography refers to the architectural or geographical surroundings and the way that these relate to perception and mental experience. A psychogeographical analysis starts from the exposure of relationships, relating a genuine, material environment to an imaginary or potential environment. Each work investigates questions of: documentary versus fiction, private versus public, and the real versus the imagined.
A Necessary Music. Beatrice Gibson, 2008, 29'09", video, colour, English spoken.
N12°13.062'/ W 001°32.619' Extended. Vincent Meessen, 2005, video, colour, 8'25", sound.
What I'm Looking For. Shelly Silver, 2004, video, colour, 15'00", English spoken.
Dear Adviser. Vincent Meessen, 2008, video, colour, 8'00", English spoken.
Inch'Allah. Ria Pacquée, 2005, video, colour, 18'40", English spoken.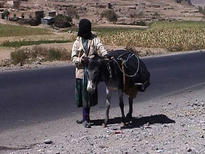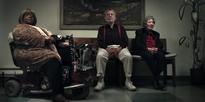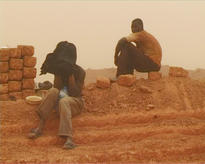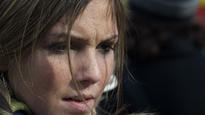 Sat 05.9.2009 - Tue 08.9.2009

Practical info

Location:
Ars Electronica
The Brucknerhaus
Linz, Austria

Artists
Works