THOMAS BERNARDET & FLORENT MULOT - WALKER FILMS
SCREENING - BLACK BOX
Special Screening! Argos Nocturne on Wednesday 7th of November 2018
Walker is a series of video essays by Thomas Bernardet & Florent Mulot that document contemporary architectures. Each film is based on improvised shots by two cameramen walking through a specific construction, using only one camera. As they progress, the walkers exchange the camera, observing and filming the space around them and each other. Rather than an exhaustive description of a specific site, the films show the relationship between the observers and their subject: as the two filmmakers recreate the space before them, the space affects them and turns them into fictional versions of themselves.
Program:
Walker, La Cité Radieuse (2000, 24', colour, sound)
Walker, Le Pré Catelan (2001, 19', colour, sound)
Walker, IUT de chimie Toulouse le Mirail (2002, 14', colour, sound)
Walker, Le Colisée (2003, 15', colour, sound)
Walker, La Valsière (2004, 29', colour, sound)
NB: screened in loop.
This program is part of the Wandering Arts Biennial 2018.
Related events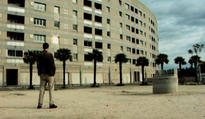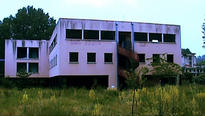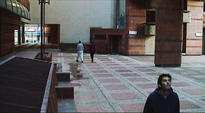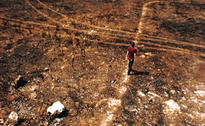 Thu 08.11.2018 - Sun 18.11.2018
11:00 - 18:00
Practical info

Argos
Werfstraat 13 rue du Chantier
1000 Brussels
info@argosarts.org
+32 2 229 00 03

Opening hours

from Thursday to Sunday, from 11am to 6pm

NOCTURNE: Open late night until 9pm every first Wednesday of the month.

We are always open on public holidays (except Winter holidays).

Entrance Tickets:

6 € Individual visitor

4 € Students, seniors (+60), unemployed

1,25€ Ticket Article 27

2 € Paspartoe aan kansentarief


0 € -18, teacher, ICOM card, press, IKT members, SUBBACULTCHA members and every 1st Wednesday of the month

We are partners with Paspartoe (www.paspartoebrussel.be), dynamoPROJECT & dynamoOPWEG

NB: The entrance ticket is a personal pass that gives you unlimited access to the exhibition.

Artists
Works