TILL ROESKENS - VIDÉOCARTOGRAPHIES: AÏDA, PALESTINE
SCREENING - BLACK BOX
Vidéocartographies: Aïda, Palestine Roeskens asks several inhabitants of the Palestinian refugee camp Aïda to draw him a map. The camera records the inverse of these scribbles, showing the marks of the black pen through the white paper. Men, women and children mark out buildings, identify the homes of family or friends, or the site of a shooting or another event. Routes are marked – obstacles, checkpoints, barbed wire. Slowly, these rough marks form a readable text depicting communities, ways of living, ways of surviving. Past, present and future are inscribed onto the paper, the dynamics of growth and change, both sudden and slow. Personal stories unfold, revealing the resilience, strength and adaptability of the invisible people behind the voices.
Vidéocartographies: Aïda, Palestine
(2009, 46'00, colour, Arab spoken, English subtitles)
NB: screened every hour.
This program is part of the Wandering Arts Biennial 2018.
Related events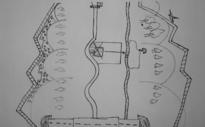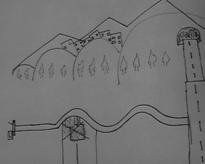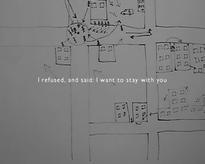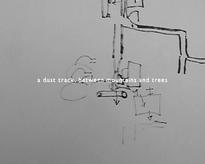 Thu 13.12.2018 - Sun 23.12.2018
11:00 - 18:00
Practical info

Argos
Werfstraat 13 rue du Chantier
1000 Brussels
info@argosarts.org
+32 2 229 00 03

Opening hours

from Thursday to Sunday, from 11am to 6pm

NOCTURNE: Open late night until 9pm every first Wednesday of the month.

We are always open on public holidays (except Winter holidays).

Entrance Tickets:

6 € Individual visitor

4 € Students, seniors (+60), unemployed

1,25€ Ticket Article 27

2 € Paspartoe aan kansentarief


0 € -18, teacher, ICOM card, press, IKT members, SUBBACULTCHA members and every 1st Wednesday of the month

We are partners with Paspartoe (www.paspartoebrussel.be), dynamoPROJECT & dynamoOPWEG

NB: The entrance ticket is a personal pass that gives you unlimited access to the exhibition.

Artists
Works