DANIÈLE NYST
From 1983 until 1995, Danièle Nyst worked together with her husband, Jacques Louis. Their work - an amalgam of paintings, drawings, installations and photographs, but primarily video works - continued under the joint name of Danièle and Jacques Louis Nyst. Danièle studied at the Madrid Academy of Fine Arts and produced music programs for the RTBF (Radio Television Belge-Francaise). As a team member, Jacques Louis Nyst now set aside his familiar 'procedure', which generally speaking had used the video camera to determine given spaces, adding small objects and subsequently questioning their position or role. The duo began building an almost magical video universe, rich in fantasy, using what were then emerging computer and multimedia techniques.

In work that still revolved around codes and language, and subscribing yet further to surrealism, the two constructed narrative labyrinths filled with metaphor, associative detours and ironic transformations. Their deconstructed tales of love between a young woman and a frog (Thérèsa Plane, 1983), or their unworldly sketch of dialogues between characters talking about the setbacks in their hopes to improve the world (J'ai la tête qui tourne, 1984), are characteristic of the Nysts' well-honed meta-communications. They could be seen as a virtually associative stream, were it not for the fact that images, objects and words continually bring along their own symbolic weight. Still further motivated by codes, legends and fairy tales, in their later works, Jacques Louis and Danièle Nyst sometimes even appeared as Professor Codca and Thérèsa Plane, producing elegant, intellectual discourses that vacillate between visual, written and verbal conventions and codes. These are discursive journeys to a source, to the functions of image and language, laden with autobiographical, cinemagraphic and semiotic references.

The work of Danièle and Jacques Louis Nyst, like the solo work of Jacques Louis Nyst, is a remarkable example for their generation of video artists. Their work has been shown at art events of world renown, including Documenta 8 (1987) in Kassel and the São Paulo Biennial in Brazil, in widespread exhibitions and video festivals, including those held by the Stedelijk Museum in Amsterdam, the International Festival of Video in Tokyo, the Museum of Modern Art in New York and the Centre Georges Pompidou in Paris.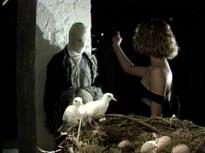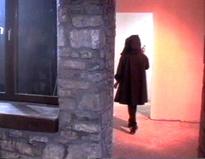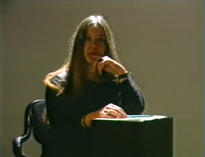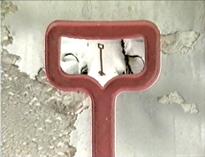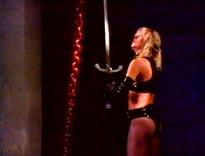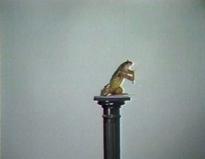 ° 1942 Liège (Belgium).
† 1998 Sprimont (Belgium).
EVENTS

At view in the media library

WORKS