CHERICA CONVENTS
High school studies Leuven / Diest atheneum
Contacts with Remo Martini
Further studies NARAFI Brussels photography/film
St LUCAS Institute Brussels department of photography / film
Psychopolis at Den Haag, experimental film
Internships at Poland and the former Eastern Bloc animation techniques
Journeys to the USA and contacts with the Disney Studios
Teacher RITS Brussels during five years (lighting, animation, and special shooting techniques)
Main interests include symbolism, metaphysics, mysticism, conceptual approaches and partly finished sculptural projects such as 'white tree', 'seeker hands', 'swastica pyramid', often in combination with avant gardist lighting experiments such as 'intermittent dodecaeder' and 'psychedelic dome projection', including the construction of a life-size projection dome. Use of mind mirror, biofeedback techniques, photographic doubleprint and graphic combinations, and Kirlian photography.
Until the 80s short filmprojects situated in the underground (e.g. astro-face, San Francisco Corner, Ether Gaudi), collaborations as a filmmaker with ICC Antwerp with Flor Bex as director. Artwork Foundation projection of underground films in a travelling film van. Contacts with underground filmmakers such as Steve Dwoskin, Frans Zwartjes and Ludo Mich. Working contacts with artists Gordon Matta-Clark, Michael Druks, Benny Efrat, James Lee Byars (trip to Cornwall), Luc Schuiten, and Colin Wilson.
Most important 16mm documentaries: 'Office Baroque' (1977-78), 'Orejona' (1979-80), realisation and production short film 35mm 'Glaswerken Leibovitz' (1983). Film fragment 16mm black/white with Luc Tuymans 'Het leven op aarde' (1983-85)
From 1980 until 1998 working as an independent 'lighting cameraman' (cineast) for industrial productions, publicity shootings, and freelance 16mm and video shootings for a great variety of TV stations, such as BRT/VRT, BBC, NHK, … Including journalist shootings for Panorama.
Interested in classical music, avant garde, and world music. Practitioner of Tai Chi, creation of 'Floating Centre' with research of sensory deprivation and commercially available isolation tanks in Antwerp.
Late 90s, early 2000, design and creation of 'bergerie', long period of reflection in Massif Central France, with taoist influences. Energetic researches and symbolism studies, design of internet search pages and 3D design electrical vehicles and practical research of use in city traffic.
During two years involved in the female racing team Desmo Angels.
In 2010 publication of eBook about transformation (written under pseudonym). Since 2012 again active as a filmmaker, digital restoration 'Office Baroque' with Argos Arts and development of former unfinished projects in the 'Cherica Archives'.
New films include: 'My Summer 77 with Gordon Matta-Clark' (2012) and 'A Jacob's Ladder, remembering Gordon Matta-Clark' (2013).
Regular visits to Carcadal, Massif Central South of France.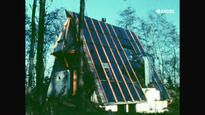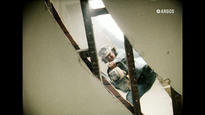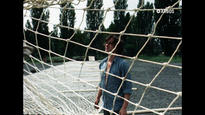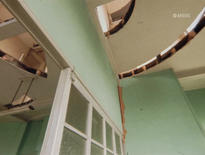 ° 1950 Diest (Belgium).
Links

EVENTS

At view in the media library

WORKS
ARGOS PUBLICATIES