CABINET OF CURIOSITIES
1. Das KunstKabinett or the Cabinet of Curiosities is a microcosm or theater of the world…a memory theater which provides solace and a retreat for contemplation.

2. The Cabinet of Curiosities is in our heads.

3. Idle thoughts while waiting for someone in a coffee shop one morning… a choreography of frames, knick-knacks and sunlight, everything turning and rotating to a score of memory-lane music mash-ups; Puccini and the BeachBoys...time passing.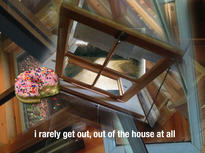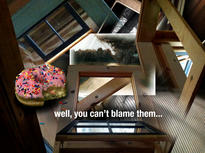 Format DIGITAL FILE(DIGITAL FILE)
Color system PAL
Color col.
Year 2014
Duration 00:27:30
Languageinfo
Subtitles: English US

Artists