TANIA, FEMME DE CHARME
Tania, femme de charme is a sequel to Tania, modèle pour photos de charme. The work is part of the series Musée de l'homme, for which Lennep follows eight individuals who own a special collection or who have special habits.
Tania works as a photo model and has no problem with naughty poses. She is all charms and can be contacted for erotic modelling. In the video we see Tania being photographed.
This work has been digitised in the frame of DCA Project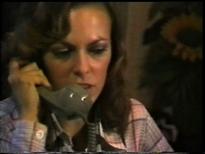 Format Digital8(Digital8)
Color system PAL
Color col.
Year 2008
Duration 00:16:00
Languageinfo
Spoken: French

Artists

EVENTS