SYMPHONIE
Symphonie mixes fiction and reality. Before the camera Romain Schneid tells us the story of his claustrophobia, which started when at the age of twelve during the Nazi occupation, as a Jew he could not leave the tiny flat where he was hiding. He relates his story and plays all the characters of his tragedy all by himself. He invents, distorts, imagines a different end. He is at the same time author, narrator and actor/actors. Has he really gone through the things he talks about or do they merely exist in his head? Are we witnessing a testimony or a delusion?

The story happens in our time. There is neither a "reconstruction", nor a staging of the past. Nor is this a film about the sinister story of the Nazis.

This is a first-hand testimony of the inner life of the persecuted. There were forty of us, young Jews, in the attic of No. 40 rue de l'Ange in Namur. And we had only our dreams, our inner life to support us in our confinement. Like Jacob Rabinovitch's inner life, ours was divided between anger and the highest hope for victory. We were particularly angry with these "strange Germans", who had given the world the most noble philosophers and musicians and who had then abruptly lapsed into tremendous barbarism. And we were disappointed when it came to our hope of studying, of doing scientific research. But that didn't matter! It was hope that kept us alive in these dark moments. This film has been realized to pay homage to the courage, the inner riches of the young Jews during these years of secrecy. People like Jacob Rabinovitch have really exited and no one will ever forget them!
This work has been digitised in the frame of DCA Project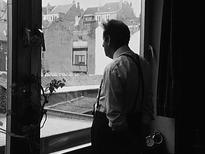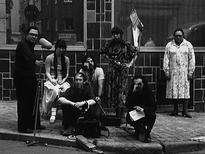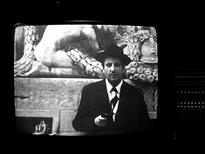 Format 16mm(16 mm.)
Color system PAL
Color b&w
Year 1979
Duration 00:30:00
Languageinfo
Spoken: French

Artists