TRAVELOGUE 2: THE METAMORPHOSES OF TINTIN
This episode guides us through the African Museum in Brussels and explores the different ways of the fabrication of exoticism: how to make Africa exotic, and Brussels, and Nature, and Morale, and why not Anything, such as this Travelogue: an exotic critique. It is quite a daring travel exercise between atmospheric shots of the museum, slides of Brussels and very impressive footage taken out of some Belgo-American propaganda films about Congo, expensively produced during the Second World War.
The second part speculates on the desire for order and superiority of the 20th century western man and on his incapacity to let things, animals and people remain their own right. The other side of this incapacity: the desire for the exotic is fully documented with images from Belgium's rich colonial past.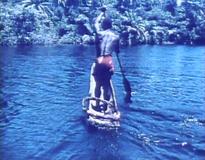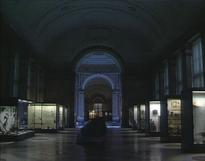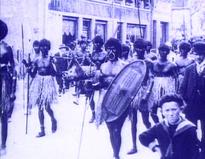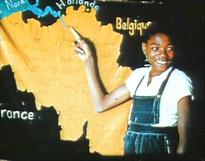 Format 1"C(1 inch - type C)
Color system PAL
Color col. and b&w
Year 1990
Duration 00:11:00
Languageinfo
Running text/titles: English UK, Dutch/ Flemish, French
Spoken: Dutch/ Flemish, French, English UK

Artists