IJSBREKER 08: CARTE BLANCHE AAN FRANZ MARIJNEN
This episode of 'Ijsbreker' gives carte blanche to theatre and opera director Franz Marijnen. His self-willed artistic quest led him – a student of the Polish theatrical innovator Jerzy Grotowski – among others, to the US and the Netherlands, where he became part of the international theatre avant-garde. During the second half of the seventies, he was involved with the shift of an actor's theatre towards a director's one, and he became fascinated with opera, which was going through a renaissance at the time. He then roamed through Flanders, Holland and Germany as a freelancer (though from the end of 1990 to 2005 he was stationed as the manager of the Koninklijke Vlaamse Schouwburg, the Royal Flemish Theatre). In the same way Marijnen explored in his stage work the possibilities of space and of his medium, this programme looks into the characteristics and possibilties of television. Making use of radio links, Cornelis explores the interactions between theatre, dance and live-music; real-time recordings and archival snippets; scenography and editing. Marijnen switches and fiddles with his own portrait, which in his mind is mainly to be traced from his productions. For that reason, his guests are mainly friends and collaborators: mezzo-soprano Livia Budai, baritone Wolfgang Lenz and composer (and pianist) Carlos Rogue Alsina. Together with different excerpts from his work, they constitute the pillars of a vivid portrait of one of Flanders' most cosmopolitan and multi-talented theatre makers. Part of the BRT (Belgian radio and television broadcast network) television series 'Ijsbreker' ('Icebreaker').

Original broadcast date BRT: 28/09/1983.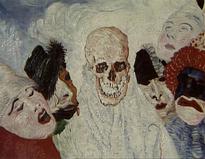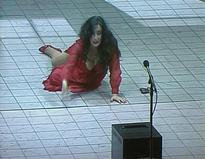 Format 1"A(1 inch - type A)
Color system PAL
Color col.
Year 1983
Duration 01:01:00
Languageinfo
Running text/titles: German
Spoken: Dutch/ Flemish

Artists

EVENTS