TRAVELOGUE 3: ALCHEMY BRUXELLOISE
The third and last part of the trilogy is a video-trip inside the 'Poème électronique', a bizarre and ideologically loaded film made by Le Corbusier, Varèse and Xenakis for the Philips Pavilion in the Brussels World Fair of 1958. It introduces and visualises the old metaphor by which the city is represented as a body, while re-visiting the arcades of the World Fair, the Atomium and all kinds of propaganda elements united under the glorious banner of 'power for progress'. But since Hiroshima and Tsjernobyl we all know a bit better how to interpret the 'nuclear dream'.
Part three focuses on the Atomium of the Brussel's 58 world fair with the accompanying vision of technological omnipotence. The video does not hide the fact that Belgium's Union Minière supplied the USA with uranium for the atom bomb that was to be dropped on Hiroshima (two thirds of the bomb were Belgian, one third Canadian). The theme of the neural network is the central metaphor that directs all the other analogies: the city as museum, as a computer, a body, a structure of the atom... .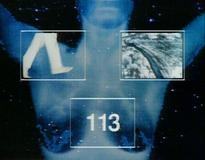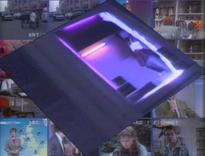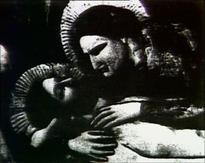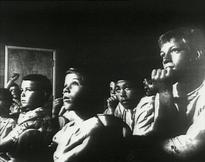 Format 1"C(1 inch - type C)
Color system PAL
Color col. and b&w
Year 1990
Duration 00:12:50
Languageinfo
Running text/titles: French, English UK, Dutch/ Flemish
Spoken: French, English UK, Dutch/ Flemish

Artists

EVENTS