TRAVELOGUE 1: THE DREAM OF LEOPOLD II
Leopold II was Belgium's second king. And quite a king he was. He owned central Africa as a personal property and tried hard to change the city of Brussels into the most beautiful capital of Europe. He was crazy about travelling (for some well-defined purpose of course) and founded an international geographic society called colonisation. He visited a lot of world fairs and bought here and there a national pavilion that he then re-erected in Brussels. The first travelogue visualises and completes in some aberrant way Leopold's great dream.
The first ten minute part starts with Leopold's meglomaniacal ambition to rebuild the world in Brussels (i.e. The Japanese Towers, The Chinese Pavilion...) ending with the banal ambition of every good citizen who fancies himself as a world traveller.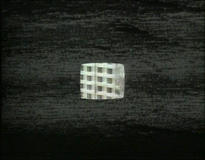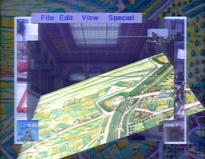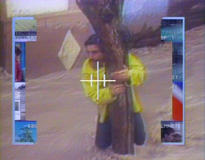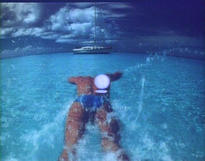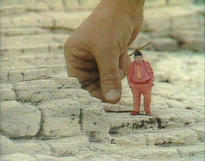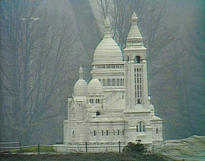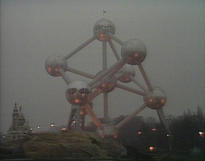 Format 1"C(1 inch - type C)
Color system PAL
Color col. and b&w
Year 1990
Duration 00:11:00
Languageinfo
Running text/titles: Dutch/ Flemish, French, English UK
Spoken: English UK, French, Dutch/ Flemish

Artists