KAIROS - COMPENDIUM ON THE FUTURE OF TIME
An exhibition version of the film "KAIROS". It was first presented during the 2012 Biennale of Sydney"All Our Relations". Stripping away character and plot from the longer cinema version, it focuses on the speculative universe developed for the film and highlights the background narrative as laid out by different voice-overs.
Kairos (καιρός) is an ancient Greek word meaning the "right or opportune moment".
The ancient Greeks had two words for time, chronos and kairos.
While the former refers to chronological time, the latter signifies "a time in between," a break in the continuity of time, a moment in which something special happens.
In the aftermath of the Great Temporal Catastrophe, an apocalyptic event that brought an end to linear time, the company Collective Time Flow (CTF) developed a technology to extract crude time and process it into a quantifiable commodity, reinstating a new era of human history and civilization.
We follow Larry Church, an unruly worker for CTF, who is stationed in an outpost at the edge of the Desynchronized Zone, the uncharted territories prone to temporal disturbances and the repository of raw time reserves.
Transgressing his mission order, in a attempt to garner some raw time for himself, he takes his chances and ventures beyond the grid.
The film is a "dérive", a layered journey that lets us take a glimpse, fragmentarily, into a world where time itself has become a coveted and dangerous, if merely fabulated commodity.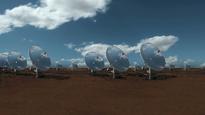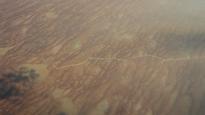 Format DIGITAL FILE(DIGITAL FILE)
Color system PAL
Color col.
Year 2012
Duration 00:09:15
Languageinfo
Spoken: English UK

Artists