INTERFÉRENCES ET VARIATIONS
For this video, I had quite a simple idea: to confront seeing and listening, audio and video, image and voice.
First I wrote two fragments. In the final edit, one of them opens the video and the other one closes it. Then I collected fragments of texts, notes and quotations, between which I established a dialogue. I liked this one idea very much: to film out of focus, and not show anything other than time passing, through the changing of the light – and wind.
I had to have the weather on my side: I had to film when clouds were passing in the sky, on a day with unstable weather.
When you talk about time, you talk about the passing of time, and that is also what the dialogue evokes: the time that passes, images as souvenirs. And then, at the end, the face of this young girl in the wind and in the light, as a promise of the time to come.
Interférences et variations, produced in 2011, was commissioned by the MAMCO museum in Genève. I stayed in my studio and filmed through a window. I recorded the passing clouds, pushed on by the wind. The images are deliberately out of focus, except for the last one. The MAMCO had asked me to work on the idea of transmission.

(Marie José Burki)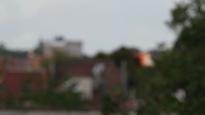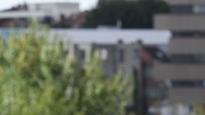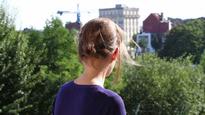 Format DIGITAL FILE(DIGITAL FILE)
Color system PAL
Color col.
Year 2011
Duration 00:09:15
Languageinfo
Spoken: French

Artists