CHALK TRACE
As a child in the 1950s, Ron Cockroft drew a chalk line from his school in Oldham to his home in Chadderton. CHALK TRACE commemorates and reanimates his graffiti journey through a now much-changed network of streets.
The film was photographed in the original streets of Oldham as they stand today – over 60 years after Ron's original graffiti. The street images are individual photographs that were then re-photographed and animated on a 1950s school desk, via a mix of HD video and 16mm film. The soundtrack recounts the street names that Ron journey's through.

Made for the Channel Four strand Random Acts.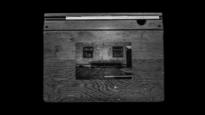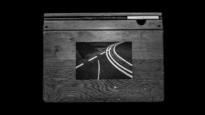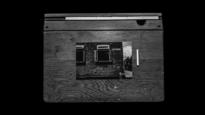 Format DIGITAL FILE(DIGITAL FILE)
Color system PAL
Color b&w
Year 2013
Duration 00:02:36
Languageinfo
Spoken: English UK

Artists

EVENTS