KINSHASA, CITY ON THE GO
In Kinshasa, there is movement everywhere. The camera, guided by one of those familiar with the city's flow, reveals the vibrations of the Kinshasa megalopolis. The spectator can follow the footsteps of one of these "guides".

"Kinshasa, city on the go"
"All-powerful Konono international"
"Suburban ball: the rumba of the BANA OK"
"Kin, dancing on the rooftops"
"The Hip-Hoppers of Maïsha park"
"Sky background"
"Orphans and sorcerer children"
"Rosy life by the baobab"
"Roger, the little virtuoso: Kinshasa is up the spout"
"Fabrice, the deaf and dumb rapper and Dinozord, his mate"
"Hymn to joy"
"Serge, former child soldier, fitter and puppeteer"
"Papy Ebotani and the market manager"
"Papy Ebotani and market stalls"
"Papy Ebotani and street children"
"The funeral of the great actor Doudou Ngafura"
"Dressed up to the nines in N'djili"
(source: https://www.charleroi-danses.be)
This work has been digitised in the frame of DCA Project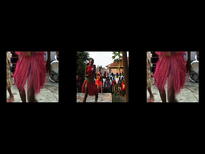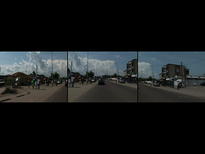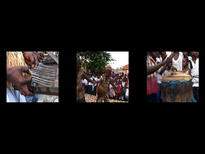 Format Digital Betacam(Digital Betacam)
Color system PAL
Color col.
Year 2007
Duration 36:01:20
Artists