BIE MICHELS & MARIE VOIGNIER - 'DIALOGUING GAZES'
EXHIBITION
Opening Saturday 12.05.2018 - 18:00 - 21:00
In the work of Bie Michels, based in Belgium, and the French Marie Voignier, the focus is on observing and registering the 'other'. In their videos, photographs and sculptures, both artists openly question their own position with regard to their subject. Juggling with narrative structures, Michels and Voignier subvert the dominant Western perspective and the myth of the unequivocal story.
For three years, Michels has been working with local craftsmen, artists and organisations in Antananarivo (Madagascar). The three-channel video installation 'La couleur de la brique' (2017) and a monumental brick sculpture explore the links between earth and humans, object and body, handicraft and tradition (the installation is made in collaboration with jobseekers who are currenty following mansonry training at VDAB, the public employment service of Flanders). With the installation 'Ingahy Kama' (2018), she fictionalizes a pioneering missionary who introduced bricks in Antananarivo. From there, Michels develops a complex anthropological narrative about economic and religious values in a (post)colonial context.
In three video installations Marie Voignier, too, analyses her position with regard to the subjects she films. 'Hearing the Shape of a Drum' (2011) documents the media circus that surrounded an incest court case in Austria (the Josef Fritzl case). For the press, the accused remained 'invisible', which forced scores of journalists to film each other. In 'L'Hypothèse du Mokélé M'Bembé' (2011), we cross the jungle of southeast Cameroon in search of an unknown, mythical animal. This metaphor echoes local longings in the context of contemporary Africa. For 'Tourisme International' (2014), Voignier travelled to North Korea. How does a dictatorial regime present itself to tourists? What kind of mise en scène does it stage? Once more, the result is a tremendous tension between the various layers of interpretation that are presented to the public.
In the framework of EXTRA, with the support of Institut français and the French Embassy in Belgium. In collaboration with VDAB and Sint Lucas School of Arts Antwerp.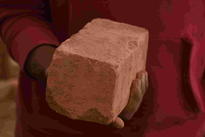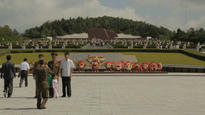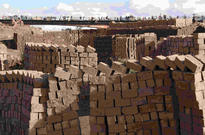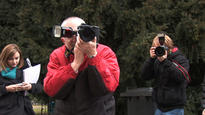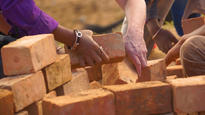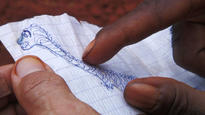 Sun 13.5.2018 - Sun 15.7.2018
11:00 - 18:00
Practical info

Argos
Werfstraat 13 rue du Chantier
1000 Brussels
info@argosarts.org
+32 2 229 00 03

Opening hours:
Wednesday to Sunday, 11:00 to 18:00

NEW: Open late night until 21:00 every first Wednesday of the month.

Entrance Tickets:
6 € Individual visitor

4 € Students, seniors (+60), unemployed

1,25€ Ticket Article 27

0 € -18, teacher, ICOM card members, press, IKT members, SUBBACULTCHA members

NB: The entrance ticket is a personal pass that gives you unlimited access to the exhibition.

Artists