FIGURES OF THE EXTRA : A SCREENING SERIES AT CINEMATEK
SCREENING
In a film, attention is almost always focused on the foreground, on those involved in the action. Extras are an exception to this. This human set-filling represents the undirected, the uncontrollable broader backdrop against which all activity is played out. The actor and the extra have a mutually antagonistic relationship. The dividing line between the two is between being articulate and non-articulate, knowing and unknowing. An actor represents a process of embodiment and the ability to give direction to an activity. An extra is a voiceless figure in a background crowd: body without embodiment. If, in contrast to the actor, the extra does embody anything at all, it is a conflict of location. Extras stand apart from a film. They neither participate nor anticipate. Their equivalent in real history is the people, the masses.
In recent years, the motif of the extra has been strikingly prominent in the visual arts. At a time when the notion of community has become problematic, this is where social questions on desubjectification and the place and status of the individual are expressed. Nothing is therefore more fitting, metaphorically, than the cinema's symbolic body (dead or alive) that has always provided the model for a place of shared references; so too the idea of collective consciousness. In the Actors & Extras exhibition, which is on at the Argos arts centre until 19th December, we encounter some varied and surprising positions. In parallel with this exhibition, Cinematek is turning the spotlight on the phenomenon of the extra in film. A number of striking examples from the classic and modern cinema are shown and discussed in a talk by Paul Willemsen, the director of Argos. In contrast to the classic feature film, one of the fundamental characteristics of the modern cinema is the way it plays with the dual status of the fictional and the real figure, as well as bringing individuals – and consequently individual extras and non-professional actors – into the foreground.

18.11.2009 // 21:00
Roberto Rossellini - Stromboli, Terra di Dio
After the scandalous encounter between Rossellini and Bergman, the volcanic island of Stromboli became a place of cinematic pilgrimage. This drama, which was only completed with great difficulty, exerts an absorbing power.

20.11.2009 & 21.11.2009 // 18:00 (Part 1) + 21:00 (Part 2)
Peter Watkins - La Commune (de Paris 1871)
An almost six-hour-long immersion in a different age using modern means. The British documentary-maker Peter Watkins (The War Game, Punishment Park) takes plenty of time to retell the story of the Paris Commune. He does it in an old factory with 250 amateur actors who occasionally and anachronistically abandon their role to talk about such contemporary topics as globalisation.

22.11.2009 // 21:00
Robert Altman - Nashville
An epic mosaic of American life through the eyes of 24 characters involved in a political congress in the capital of Country & Western. Showbiz and politics take the rap. The free form Altman developed for himself here attains perfection.

23.11.2009 // 21:00
Harun Farocki - Arbeiter verlassen die Fabrik + Groupe Dziga Vertov - Lutte en Italie
In this documentary essay, Farocki examines the way workers have been shown leaving factories in the course of film history, from Lumière to Pasolini and the Groupe Dziga Vertov worker-filmmakers' collective, and shows how Paola, a left-wing revolutionary, falls prey to bourgeois ideology.

25.11.2009 // 21:00
Federico Fellini - Satyricon
The visual brilliance of Italy's best filmmaker freewheeling on themes by the best Latin writer: a complex delirium associated with bisexuality, angst and unbridled lust, for which one may thank the perverse gods even now.

01.12.2009 // 21:30
Jacques Demy - Une chambre en ville
Here too we see strikes and demonstrations, but Demy's operatic approach displaces any naturalistic clichés. This, Demy's most sombre film, is a tragi-comedy with music by Colombier.

03.12.2009 // 17:15
Mohsen Makhmalbaf - Salaam cinema
The magic of film attracts 5000 people to a casting session in Teheran. The filmmaker plays himself and in the meantime examines man and society in Iran in a witty yet cynical manner.

05.12.2009 // 20:00
Raymond Depardon - 10e chambre, instants d'audience
The French documentary-maker and photographer Raymond Depardon set up his camera in the 10th chamber of the corrective court in Paris. Absorbing slices of life packaged as miniature dramas.

06.12.2009 // 19:00
Abbas Kiarostami - Zir-e derakhtan-e zeytun
In an earthquake-stricken Iran a girl is being sought to play the leading part in a film. Kiarostami's entrancing synthesis of documentary and fiction.

13.12.2009 // 19:00
Andy Warhol - Screen Tests
A revealing series of silent and virtually motionless portraits of well- and not so well-known visitors to Warhol's Factory. Each screen test is exactly the same length, which is one spool on Warhol's 16 mm Bolex (about 4 minutes).



Related events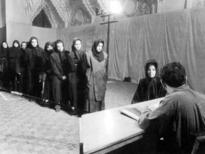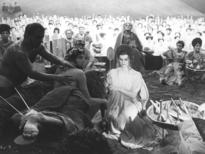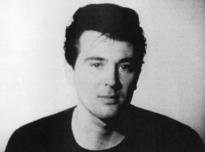 Wed 18.11.2009 - Sun 13.12.2009

Practical info

Location:
Cinematek
Baron Hortastraat 9 rue Baron Horta
1000 Brussels

Entrance Fee:
3/1 euros

Artists