IRA A. GORYAINOVA - DIE RUINEN VON EUROPA
BLACK BOX - SCREENING
Having graduated in 2016 as a documentary director from the Brussels Royal Institute for Theatre, Cinema & Sound, Ira A. Goryainova (b. 1984, Moscow) plays with the expectations of viewers as she often crosses the borders between fiction and non-fiction.
In a European Union torn apart by several pro- and contra factions, facing a refugee crisis and at the same time the rise of the right, daily bombed by a plethora of opinions, fast food newsflashes and a continuous stream of images, a certain group of people resigns and looks at it all from the sidelines. Die Ruinen von Europa follows a young Parisienne, a real contemporary Ophelia/Elektra, as portrayed in Heiner Müller's apocalyptic play Die Hamletmaschine (1977), which functions as leitmotif in this unsettling, dark, thought-provoking, gloomy meditative trip. The modern day Ophelia is destructive, yet speaks in a cynical but poetic manner about power, use and abuse. A voice out of the darkest corner of a Europe in a severe mental crisis.
Die Ruinen von Europa
2016, 47', color, English, French, German and Polish spoken, English subtitles.
NB: screened every hour
Related events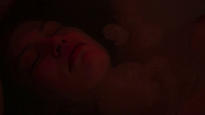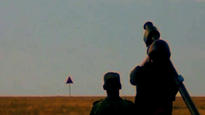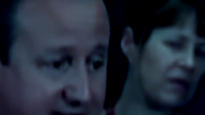 Thu 09.11.2017 - Sun 19.11.2017
11:00 - 18:00
Practical info

Argos
Werfstraat 13 rue du Chantier
1000 Brussels
info@argosarts.org
+32 2 229 00 03

Opening hours:

from Thursday to Sunday, from 11am to 6pm

NOCTURNE: Open late night until 9pm every first Wednesday of the month.

We are always open on public holidays (except Winter holidays).

Entrance Tickets:

6 € Individual visitor

4 € Students, seniors (+60), unemployed

1,25€ Ticket Article 27

2 € Paspartoe aan kansentarief


0 € -18, teacher, ICOM card, press, IKT members, SUBBACULTCHA members and every 1st Wednesday of the month

We are partners with Paspartoe (www.paspartoebrussel.be), dynamoPROJECT & dynamoOPWEG

NB: The entrance ticket is a personal pass that gives you unlimited access to the exhibition.

Artists
Works