KIDZ CONNECTED PERFORMANCE
PERFORMANCE - NEW MEDIA - EDUCATIONAL
FR
KIDZ CONNECTED PERFORMANCE
dans le cadre du Filem'on Festival
Performance publique à l'ISELP et à ARGOS le samedi 04/11 à 11h
Une performance donnée par des enfants en simultané dans deux lieux différents.
Enfants du virtuel et de la communication via internet, venez écouter ce qu'ils ont à dire !
Cette performance est le résultat d'un stage que les enfants auront suivi pendant la semaine de Toussaint.
+ d'info ici

INFOS PRATIQUES :
Bilingue FR et NL
Gratuit, pour tous les âges
Choisissez entre les deux lieux !
ARGOS
Rue du chantier 13
1000 bruxelles
ISELP
Boulevard de Waterloo 31
1000 Bruxelles

NL
KIDZ CONNECTED PERFORMANCE
in het kader van Filem'on Festival
Voorstelling voor het publiek in ISELP en ARGOS: zaterdag 04.11 om 11:00.
Een voorstelling door de kinderen die tegelijk op de twee locaties doorgat. Kinderen van de virtuele werkelijkheid en van de internetcommunicatie - kom kijken wat ze te vertellen hebben!
Deze performance is het resultaat van een workshop die de kinderen zullen volgen tijdens de herfstvakantie.
Meer info hier
PRAKTISCHE INFORMATIE:
Tweetalig Nederlands en Frans
Gratis
Kies tussen de twee locaties!
ARGOS
Werfstraat 13
1000 Brussel
ISELP
Warerloolaan 31
1000 Brussel

EN
KIDZ CONNECTED PERFORMANCE
in the context of the Filem'on Festival
Public performance at ISELP and ARGOS on Saturday 04.11 at 11am.
A performance by the children, simultaneously at both venues. Children of the virtual reality and of the communication by Internet - come and see what the have to tell!
This performance is the result of a performance that children will followw during the autumn half term holiday.
More info here

PRACTICAL INFORMATION:
Bilingual Dutch and French
Free entrance
Choose between the two venues!
ARGOS
Werfstraat 13 rue du chantier
1000 Brussels
ISELP
Warerloolaan 31 Boulevard de Waterloo
1000 Brussels
Related events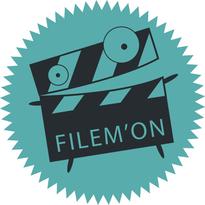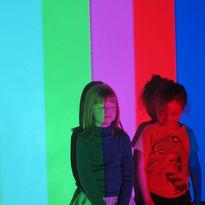 Sat 04.11.2017

Practical info

Performance at Argos

Werfstraat 13 rue du Chantier 1000 Brussels

Info & registration:jeremy@argosarts.org

02 229 00 03

Performance at ISELP

Waterloolaan 1000 Boulevard de Waterloo 1000 Brussels

Info & registration : p.hatzigeorgiou@iselp.be

02 504 80 70

Free event!