KIDZ CONNECTED WORKSHOP
EDUCATIONAL - PERFORMANCE - NEW MEDIA
FR
STAGE DE VACANCES "KIDZ CONNECTED"
dans le cadre du Filemon Festival
avec le soutien de la COCOF

Durant la semaine de la Toussaint, l'ISELP et ARGOS mènent avec l'asbl Opera Capture Club un stage pour les enfants âgés de 8 à 12 ans. Ce stage les invite à s'initier aux outils de captation audio-visuels (caméra, micro, projection, etc.) et à investir les nouveaux médias (skype, youtube, snapchat, etc.) en vue de produire une performance publique. Pendant 5 jours les deux groupes se rencontreront et échangeront. Enfants du virtuel et de la communication via Internet, ils formeront un nouveau collectif : quel message as-tu envie de transmettre à l'autre ?

INFOS PRATIQUES
Stage bilingue FR et NL
de 8 à 12 ans
du lundi 30/10 au vendredi 03/11
de 09:00 à 16:00 (garderie 08:30-17:00)
prix : 120 euros (10 euros de réduction pour les frères et soeurs)
Performance publique le samedi 04/11 à 11h dans les deux lieux !
Atelier à ARGOS
réservation : jeremy@argosarts.org
Atelier à ISELP
réservation : p.hatzigeorgiou@iselp.be

NL
VAKANTIEWORKSHOP "KIDZ CONNECTED"
in het kader van Filemon Festival
met steun van COCOF

Tijdens de herfstvakantie organiseren ISELP en ARGOS samen met vzw Opera Capture Club een stage voor kinderen van 8 tot 12 jaar. Tijdens deze stage kunnen ze kennismaken met audiovisuele technieken (camera, micro, projectie, enz.) en maken hen vertrouwd met de nieuwe media (Skype, YouTube, Snapchat, enz). Samen creëren ze dan een voorstelling voor het publiek. Tijdens deze vijf dagen ontmoeten de twee groepen elkaar en wisselen ze ervaringen uit. Als kinderen van de virtuele werkelijkheid en van de communicatie via internet vormen ze een nieuwe collectief: welke boodschap wil jij graag doorgeven aan de ander?

PRAKTISCHE INFORMATIE:
Tweetalige stage Nederlands en Frans
8-12 jaar
van maandag 30.10.2017 tot vrijdag 03.11.2017
09:00-16:00 (opvang 08:30-17:00)
prijs: 120€ (10€ reductie van broers en zussen)
Voorstelling voor het publiek op zaterdag 04 november om 11u in de twee locaties!

Atelier bij ARGOS
reservatie : jeremy@argosarts.org
Atelier bij ISELP
reservatie : p.hatzigeorgiou@iselp.be

EN
HOLIDAY WORKSHOP KIDZ CONNECTED
in the context of the Filemon Festival
with the support of COCOF

During the autumn half term holiday (the week of All Saints' Day) ISELP and ARGOS team up with Opera Capture Club to organise a workshop for children aged 8 to 12. At the workshop the children are introduced to audiovisual techniques (camera, microphone, screening, etc.) and become familiar with the new media (Skype, YouTube, Snapchat, etc.). Together they work on a new public production. In the course of these five days the two groups meet and exchange experiences. As children of the virtual reality and Internet communication, they constitute a new collective: what message would you like to pass on to the other?

PRACTICAL INFORMATION:
Bilingual workshop French and Dutch
For children aged 8 to 12
from Monday 30.10.2017 tot Friday 03.11.2017
09:00-16:00 (child care 08:30-17:00)
Price: 120€ (10€ discount for brothers and sisters)

Workshop at ARGOS
Registration : jeremy@argosarts.org
Workshop at ISELP
Registration : p.hatzigeorgiou@iselp.be
Related events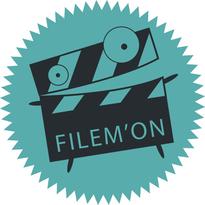 Mon 30.10.2017 - Fri 03.11.2017

Practical info

Workshop at Argos

Werfstraat 13 rue du Chantier 1000 Brussels

Info & registration:jeremy@argosarts.org

02 229 00 03

Workshop at ISELP

Waterloolaan 1000 Boulevard de Waterloo 1000 Brussels

Info & registration : p.hatzigeorgiou@iselp.be

02 504 80 70