THE OTOLITH GROUP @ BIENNALE DE L'IMAGE EN MOUVEMENT 2007
SCREENING - CURATED PRESENTATION ARGOS
Founded in 1985 as the "International Video Week," the Biennial of Moving Images (BIM, as it is known by its initials in French) is one of the oldest and most important events in Europe devoted to artists' films. From the start, the Biennial has highlighted the increasingly numerous and creative crosscurrents that exist between film, the contemporary arts and mass media. This year Argos has compiled for BIM two programmes with video essay work made over recent years. Disembodied Voices focuses on the use of voice over; further the work of The Otolith Group is being highlighted. Paul Willemsen will be in Geneva to introduce the programs.
Programme II - The Otolith Group
The Otolith Group was founded in 2002 by artist Anjalika Sagar (1968) and cultural theorist Kodwo Eshun (1967). Both live and work in London, their birthplace. The two video works this duo made until now centre on the idea of a past potential future and probe the potency of archival images, exploring the poeticisation of mediated memory. Along with the discussion platforms on contemporary art practice that they curate and create, Sagar and Eshun see their work for The Otolith Group as a base for further research with image, sound, text and objects.


Otolith I. Great Britain, 2003, 22'20, colour, English voice over
"Earth is out of bounds for us now; it remains a planet accessible only through media", the viewer is told at the beginning of this essay-film that imagines a future in which humankind is confined to outer space. Through a variety of archival footage – encompassing recent digital news footage and 35mm film shot in the 1940s – the narrative weaves together public histories and private memories. Imagining a future in order to look back on the past, Otolith aims at reorienting our perceptions of the world and to rethink what it means to inhabit the present.
Otolith II. Great Britain, 2007, 47'42, colour, English voice over
By 2025 close to four billion people will be living in shanty tows. The Otolith Group explores what living conditions will be like in these megalopolises of the future. Visual archives of an independent country embracing liberal globalisation blend with images filmed in Mumbai's shanty towns today. Carefully classified visual materials forms the basis of this science fiction film essay where a narrator from the 22nd century retraces the expansion of urban peripheries in recent centuries. The use of colour filters and various treatments of sound and image create constant shifts in time. With the voice-over as their guide, spectators travel through several temporal states in an increasingly polarised world.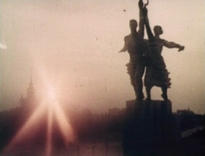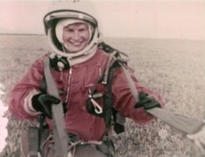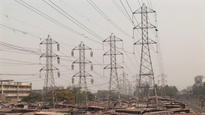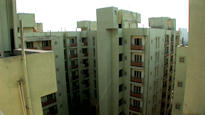 Fri 12.10.2007 - Sat 20.10.2007

Practical info

Location:
Biennale de l'Image en Mouvement
5 rue du Temple
1201 Genève
Switzerland

Artists
Works