DISSENT ! BILLY WOODBERRY
DISCUSSION - SCREENING
Talk with Billy Woodberry preceded by a screening of Bless Their Little Hearts (1984, 80'). In the context of the Courtisane Festival (1-5 April), in collaboration with Tate Modern & UCLA Film & Television Archive.
"The black experience, in some ways, is particular, but in that it is also universal… Our concern was to speak about these people and their relationship to the world. Their problems are in many ways the defining ones—the massive unemployment, the difficulty of male-female relationships—which seem to be universal—the maintenance of the family. These are big problems. But they aren't unique to black people."
Billy Woodberry is one of the leading directors of the so-called "L.A. Rebellion" movement, a critical mass of filmmakers of African origin or descent – most of whom studied at the UCLA in Los Angeles in the late-1960s to the late-1980s – who committed themselves to depict the everyday lives of Black communities in the U.S. and worldwide. In his feature debut, Bless Their Little Hearts, Billy Woodberry boldly embraced the spirit and challenge of this movement to forge an independent mode of filmmaking in the shadow of the Hollywood studios. Filmed on location in South Central Los Angeles, Woodberry's film gently reveals an America overlooked and all too rarely seen on screen, a wholly authentic vision of the black experience that makes clear the stubborn rigidity of racial and class hierarchies in the United States. What does it mean to represent and consider "black experience" in cinema? How can one wage war on the prevailing raciological orthodoxy in cinema, while at the same time escaping the burden of representation that tends to befall films that grapple with the lives of the discriminated and marginalized? How does one challenge, disrupt and redirect dominant renderings of blackness without falling into the trap of essentialism? How does one tell a story and find a form that is consistent with the fate and destiny of black people as a group, engaged in a protracted struggle for social equality? And how does one prolong that struggle, in cinema as elsewhere? In this session, we will talk with Bill Woodberry about how these challenges have been addressed in his own work, and in the L.A. Rebellion movement.
The Courtisane Festival will show a selection of films that were preserved and presented in the context of "L.A. Rebellion: Creating a New Black Cinema", a project by UCLA Film & Television Archive developed as part of Pacific Standard Time: Art in L.A. 1945-1980. More info on www.courtisane.be.
DISSENT ! is an initiative of Argos, Auguste Orts and Courtisane, in the framework of the research project "Figures of Dissent" (KASK/Hogent), with support of VG.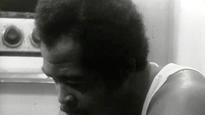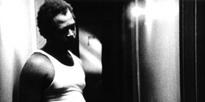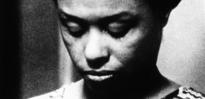 Thu 02.4.2015
20:00 - 22:00
Practical info

In the context of the Courtisane Festival (1-5 April). Paddenhoek Gent

Artists