LECTURES BY KOEN BRAMS AND DIRK PÜLTAU ON THE WORK OF JEF CORNELIS
LECTURE
Dirk Pültau: Het performatieve document. Over Herinneringsarbeid in de documentaires van Jef Cornelis

In many ways, the documentary oeuvre of Jef Cornelis can be described as 'a work of the memory'. Cornelis films things to 'hold on to them' mentally. His films sometimes focus on a particular subject, for example a number of films recorded around 1970 (about the Brussels Art Nouveau, the Patershol in Ghent and the Cogels Osylei in Antwerp) which cannot be separated from contemporaneous pleas in favour of preserving the heritage in question. Elsewhere, Cornelis tries to hold on to more transient phenomena, like disappearing monastic life in
Abdij van Park
(1964) and village life in
Ge kent de weg en de taal
(1976). In addition, Cornelis is not afraid to literally 'recall' what has already disappeared, re-staging it in front of the camera. Cornelis aspires to realise the ultimate and credible 'documentary' and achieves, making the documentary performative.
Dirk Pültau is art historian. Editor in chief of De Witte Raaf. Recent publication: The clandestine in the work of Jef Cornelis (with Koen Brams), an edition of the Jan van Eyck Academy, De Witte Raaf, Argos and Marcelum Boxtareos.
Koen Brams: Learning from the archive
On 8 September 1978, the television film
Rijksweg nr. 1
was shown for the first time on television. The film portrays the street between Kontich and Walem, and is "an exploration of the grammar of film and television as well as the Flemish landscape" (Marc Holthof). Instead of approaching the film as a document that has recorded or archived an aspect of Flemish culture, elements of this film that were hitherto unknown will be revealed through the archives.
Koen Brams is director of the Jan van Eyck Academy (Maastricht, NL). He compiled
De Encyclopedie van Fictieve Kunstenaars
(Nijgh & van Ditmar, 2000; Eichborn Verlag, 2002; JRP Ringier, 2010). Since 2002 he has been writing, in collaboration with Dirk Pültau, on an 'alternative history' of visual art in Belgium since the Second World War.
Related events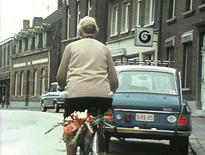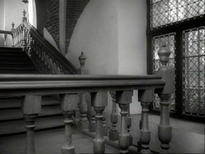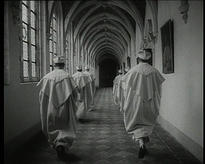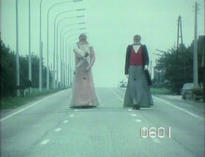 Thu 25.11.2010
20:30 - 22:30
Practical info

Location:
Argos
Werfstraat 13 rue du Chantier
1000 Brussels
info@argosarts.org
+32 2 229 00 03

Opening hours:
Thursday 25.11.2010, 20:30 - 22:30

Entrance Fee:
3/ 2 euros

Artists