SARAH VANHEE - THE MAKING OF JUSTICE
SCREENING - BLACK BOX
The artistic practice of the Belgian artist Sarah Vanhee (° 1980) is linked to performance, visual arts and literature, and unfolds in various environments. In The Making of Justice (2016), seven prisoners work together with her on the scenario for a crime film. Like the main character in the film, they are all guilty of murder. To shape the story, they draw on their own experiences, ideas and desires. We, the viewers, can only guess whether they are using fiction as a means of confirming, transcending or transforming their present situation. In the course of the film they discuss criminality as a parallel reality, what the nature of justice is, and what a society would be like if it was oriented towards healing rather than retribution.
The Making of Justice
2016, 60', color, Dutch spoken, English subtitles.
Production: Manyone
Co-production: Kunstencentrum Buda in the frame of apap – Performing Europe 2020 – co-founded by Creative Europe Programme of the European Union.
NB:
screened every hour from 11am
no screening on 23rd June between 4pm and 5pm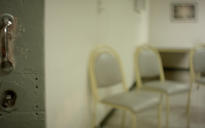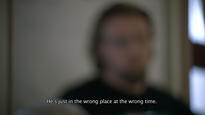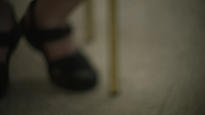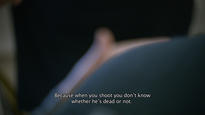 Thu 21.6.2018 - Sun 01.7.2018
11:00 - 18:00
Practical info

Argos
Werfstraat 13 rue du Chantier
1000 Brussels
info@argosarts.org
+32 2 229 00 03

Opening hours:

from Thursday to Sunday, from 11am to 6pm

NOCTURNE: Open late night until 9pm every first Wednesday of the month.

We are always open on public holidays (except Winter holidays).

Entrance Tickets:

6 € Individual visitor

4 € Students, seniors (+60), unemployed

1,25€ Ticket Article 27

2 € Paspartoe aan kansentarief


0 € -18, teacher, ICOM card, press, IKT members, SUBBACULTCHA members and every 1st Wednesday of the month

We are partners with Paspartoe (www.paspartoebrussel.be), dynamoPROJECT & dynamoOPWEG

NB: The entrance ticket is a personal pass that gives you unlimited access to the exhibition.

Artists
Works