ARCHIVES - SCREENINGS OF DOCUMENTARIES BY JEF CORNELIS
SCREENING
After the presentation of the new cycle of screenings of films directed by Jef Cornelis, on Wednesday 8 February, a selection of the director's films will be screened on Thursday 9 and Friday 10 February. Dedicated to some of the most significant contemporary art exhibition since the 1960s, these films are unique audiovisual witnesses of the history of exhibitions and an important tool for curatorial research.
Wednesday 8th at 6pm
Presentation of the films by art historian and curator Yves Aupetitallot will present the films, followe by the screening of Ouvertures. Castello di Rivoli (1985, 30') directed by Jef Cornelis.
Thursday 9th and Friday 10th from 10am to 7pm
Screening of a selection of films by Jef Cornelis
Documenta 4, 1968, 53'
Documenta 5, 1972, 53'
13th Biennale de Paris, 1985, 67'
Summer of 1966, 1966 together with 33rd Venice Biennale, 1966, and 2nd International Salon of Pilot Galleries, 1966, 48'
Sonsbeek (1971, 1986), 1971/1986 together with Sonsbeek buiten de perken, 1971, e Spaziergänger mit Hund-Sonsbeek '86, 1986, 76'
Münster Sculpture Project (Een Openbaar bad voor Munster), 1987, 40'
Ouverture. Castello di Rivoli, 1985, 30'30''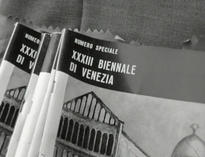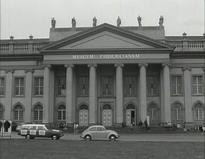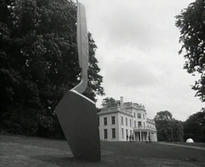 Wed 08.2.2017 - Fri 10.2.2017

Practical info

PALAZZO GRASSI
San Samuele 3231
30124 Venice
Italy
www.palazzograssi.it

Artists
Works