HARUN FAROCKI - SIDE BY SIDE
EXHIBITION
Opening Night 20.04.2013 // 18:00-21:00
During his career, Harun Farocki (1944) has created over 100 productions for television or the cinema such as documentary films, film essays, story films. Since the mid-90s, he has also dedicated to videos and video installations. His oeuvre is a meditation about the social, political and economical spheres and reflects how they merge and blur their boundaries, but it's also a personal resistance to conventional cinema and visual art themes. The solo show Side by Side focuses on a selection of two-channel video installations. The show aims to inflect the strategies and the topics that Farocki approaches in his older and recent productions. Scrutiny of the changing status of the images is indeed a major concern in his work, but his analytical approach is not confined to certain genres of representations. Commissioned by the Lille Museum of Modern Art, Interface (1995) is a reflection on his own documentary work: from his beginning - when Farocki was making analogue films - to his current interest in digital images, Interface examines the question of what it means to work with existing images rather than producing one's own new images. In this respect, The Silver and the Cross (2010) starts from the painting Description of Cerro Rico and the Imperial Municipality of Potosí, painted by Gaspar Miguel de Berrío in 1758. This video essay applies an archaeological method to the portray of the city of Potosí in Bolivia and develops a discourse about colonization: in this way, the narration unfolds the victims and the perpetrators, those who won and those who lost. Furthermore, the notion of work becomes central in Comparison via a third (2007). Farocki takes bricks production sites as an example and pays tribute to the cinéma vérité tradition: the footages were originally shot on 16mm and edited without off-commentary, but twenty inter-titles comment on the images. The double projection enables the viewer to consider the various brick productions in comparison and reminds that bricks are the fundamentals of society: they store knowledge on social structures. Anyway, for over one hundred years, photography and film served not only to inform and entertain, but were also media of scientific research and documentation. Their objectivity contrasted the subjectivity of drawing and painting, but today computer animation is the prominent tool to represent, simulate and understand the nature: Parallel (2012) documents reality-effects and compares the development of surfaces and colorings over the past thirty years in computer animation images. But, then, which kind of images can be used to depict city today? In Counter-Music (2004), Farocki answers by starting from Vertov's The Man with the Movie Camera (1929) and builds a city symphony made of fragments from control camera, digital models of the city, representations of traffic regulation, thermo-cameras footages. Here, the city, specifically Lille agglomeration, needs to be intended as a production process. In order to remake the city films, different images are necessarily required. Farocki's images are not merely juxtaposed or opposed, two images seen at the same time are related to each other and create a critical space for reflection. In this way, Side by Side establishes a dialogue between Farocki's dual-channel installations, but it also proposes an approach to explore contemporary modes of representation. (AC)
Interface (1995) is part of the Generali Foundation Collection (Wien).
Special thanks to the Artist, Matthias Rajmann, Doris Leutgeb and Sabine Folie (Generali Foundation, Wien) and Eidotech team (Berlin).
For those who yearn for more Farocki: between May 4th and August 18, 2013, one of Harun Farocki's most recent films, Ein Neues Produkt (A New Produkt) is on view in Design Beyond Production at Z33, house for contemporary art in Hasselt. In this 2012 documentary, we follow the "Quickborner Team"; a business consultancy from Hamburg that specializes in the optimization of workspaces within the knowledge industry. The design of human labour and spaces for human labour in a corporate culture, as it is perceived by and discussed in consultancy agencies, is taking centre stage in this film.
Design Beyond Production presents five scenarios that query the position of the maker in a production process. Artists/designers: Cohen Van Balen (UK), Tal Erez (IL), Tobias Revell (UK), Jeremy Hutchison (UK), Harun Farocki (DE)
Related events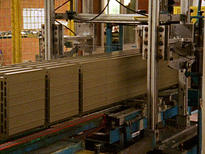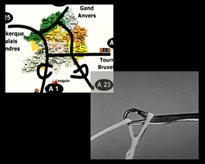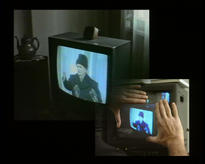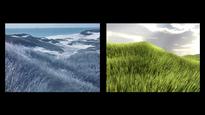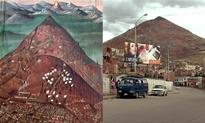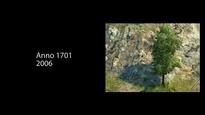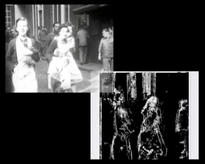 Sun 21.4.2013 - Sun 30.6.2013
11:00 - 18:00
Practical info

Location:
Argos
Werfstraat 13 rue du Chantier
1000 Brussels
info@argosarts.org
+32 2 229 00 03

Opening hours:
Wednesday to Sunday, 11:00 to 18:00

Entrance Fee:
5 / 3 euros

Artists