VIDEOWERK VAN NICOLAS PROVOST
SCREENING - DISTRIBUTION
Cinema Zuid receives the video artist and filmmaker Nicolas Provost (1969) and proposes a selection of his video work.
Plot Point (2007) is a tour de force in which New York serves as the backdrop for a game between fiction and reality. By an ingenious editing, passersby in Times Square are involved in a large plot. In Stardust (2010), the second part of his city trilogy, Las Vegas is magnified into a theater. Provost incorporates stars like Dennis Hopper and Jack Nicholson in his urban portrait.
Are the star actors, extras or passers in Provost short film?
In Moving Stories (2011) Provost uses only found footage and edits them to a new story as in Long Live the New Flesh (2010) which is based on excerpts from classics such as Shining and Videodrome .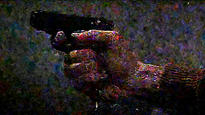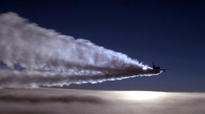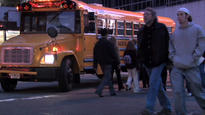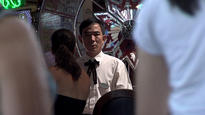 Wed 04.1.2012

Practical info

Location: Cinema Zuid
Antwerp - Belgium

Artists
Works