C12 X ARGOS = 30
SPECIAL EVENT
ARGOS blows out 30 candles - thirty!
This club night, organised to celebrate our 30th anniversary, marks a new artistic collaboration with the Brussels-based nightclub and multidisciplinary platform C12. Be prepared for a sparkling club night with Detroit's finest Omar S, the forward-thinking all-female SIREN collective from London, and C12 resident DJ Chris Ferreira.
Additionally, ARGOS provides an ongoing curated screening of works from our collection representing "the essence" of ARGOS.
Program:
Sven Augustijnen – La Tristeza Complice (1996)
Ria Pacquée – As long as I see birds flying I know I am alive (2015)
Rébecca Fruitman – La danse des Quais (2019)
Sarah Vanagt – Little Figures (2003)
Herman Asselberghs – Speech Act (2011)
Jacques-Louis Nyst – L'objet (1974)
Nicolas Provost – Papillon d'amour (2003)
Eric Pauwels – Violin Fase (1986)
Mira Sanders – Objets Perdus Trouvés (2018)
Justin Bennett – City of Progress (2008-2010)
Be there: dance, smile, hear, think, view, chat, dance, cry, celebrate!
More info: here.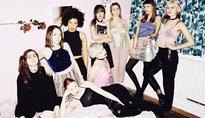 Fri 06.12.2019 - Sat 07.12.2019
- 06:00
Practical info

C12
Grasmarkt Straat 116 rue marché aux herbes
B-1000 Brussels
c12space.com

Artists
Works