PREMIERE OTOLITH II + ARTISTS' TALK
PREMIERE SCREENING - ARTIST PRESENTATION - SCREENING
The new video by the Otolith Group, Otolith II, will premiere at Argos on Monday 14th May at 20.30 pm. Following the premiere of the film Anjalika Sagar and Kodwo Eshun of the Otolith Group will talk about the film and their work in general. From the 15th – 26th May, Otolith II will be screened in Argos' Black Box.

The point of departure for Otolith II is the archive of Anasuya Gyan-Chand an educationalist and feminist active in the post-war milieu of trans-national activism. We see delegations of Indian feminists meeting women's groups, visiting museums, hospitals, factories, laboratories, state gardens, attending conferences, summits and hearings, throughout China, Russia, Japan and Yugoslavia. At a time when the art world is engaged in re-examining the potentials and legacies of post-war feminist art practice, this archive invites us to rethink the entanglements between feminism, communism and the Non Aligned Movement.
The Otolith Group's long standing interest in the idea of the past potential future is focused around the poetics of moments arising though a process of confrontation of convictions which allow them to rethink what it means to inhabit the present. The film focuses on the aftermath of the futures planned by the modernists of the mid century. It looks at the collapsed urbanism, the informal architectures and the pirate modernity of the slum, understood as the city of the future. In particular, it looks at the slums of Bombay as the unregulated city of the pirate future. As the predominant form of unregulated architecture, the slum is typified by multiple incongruities and is a complex of improvisations that exceed survival and can be understood as a condition of becoming. Otolith II is an artistic exploration of these conditions.

Otolith II was co-produced by Argos, KunstenFestivalDesArts and If I Can't Dance.../Huis & Festival aan de Werf.
The premiere is a co-production between Argos and KunstenFestivalDesArt.



Related events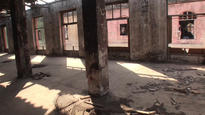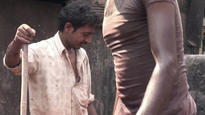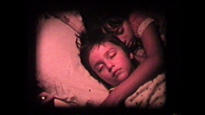 Sat 14.4.2007
20:30 - 22:30
Practical info

Location:
Argos
Werfstraat 13 Rue du Chantier,
1000 Brussels

Entrance Fee:
5 euro

Artists
Works