PRIVATE VIEW. JEF CORNELIS ON ART EVENTS
SCREENING
In the spring of 2017 the contemporary art world is busy with the openings of "documenta 14" in Cassel, "The Venice Biennale - 57th International Art Exhibition" in Venice and "5e Skulptur Projekte Münster" in Münster. Furthermore Casino Luxembourg – Forum d'art contemporain organises its national pavillon with the project, curated by Kevin Muhlen, "Thank you so much for the flowers" by Mike Bourscheid.
On this occasion, Argos proposes three films directed by Jef Cornelis (1941) between 1966 and 1987 in which the Belgian director documents these three exhibitions .Jef Cornelis (1941) began his career in 1963 at the arts department of BRT Television as a television director. Between 1964 and 1998 he directed more than two hundred television programmes, including debates, live broadcasts, films on modern art, architecture, cultural affairs and the Flemish landscape.
Although Cornelis pretended to be at odds with contemporary art, he was strongly personally involved. In 1969 he was one of the founders of A379089, an alternative art centre in Antwerp that presented itself as an "anti-museum" or "anti-gallery". Together with A379089's coordinator, Kasper König, Cornelis organized exhibitions with Carl André, Marcel Broodthaers, Jörg Immendorf, La Monte Young and Panamarenko. Cornelis' association with art has in fact been just as ambivalent as his relationship with the medium television: there have been great leaps between intense love and hate. On television, his first strong impulse started with his film about the 33rd edition of the Venice Biennial (XXIII Biennale Internazionale d'Arte Venezia, 1966) and ended with his Documenta 5 (1972). These films are not merely reports because they also show the "phenomenon" that surrounds these art events and how the avant-garde was turned into something everyday. Apart from several medium-length films, Cornelis also directed several short reports for the television series Zoeklicht (Searchlight) and Openbaar Kunstbezit (Public Art Heritage); yet in 1972 he almost abandoned everything related to contemporary art, only to pick the thread of art again in the early 1980s. In the 1980s, the artists whom he had interviewed in the 60s and in the 70s had become active on an international stage, while the art system had become gentrified and aspired for spectacle. Art and culture became domains that had to be managed like any other economic activity. The market radically changed artistic practices, and whereas in the period 1968-1972 art involved a utopian and critical element, now works of art turned into peaceful and valuable investments. In 1995 his renewed interest finally led him to curate a group exhibition with works by artists such as Rita McBride, James Ensor, Craigie Horsfield, On Kawara, René Magritte, Panamarenko, Cindy Sherman (and other artists) in the Witte de With Center for Contemporary Art in Rotterdam. The title Call It Sleep referred to the moment between sleep and awakening and it was an exploration of the complex correlation between cinema and the visual arts.
Screening programme:
XXXIII BIENNALE INTERNAZIONALE D'ARTE VENEZIA (1966)
1966, 24'11", b&w, Dutch, English, French, German and Italian spoken, English subtitles.
Documenta 5
1972, 53'19", colour and b&w, Dutch, English, French and German spoken, English subtitles.
Een openbaar bad voor Munster
1987, colour, 40', Dutch, English and German spoken, English subtitles.
Related events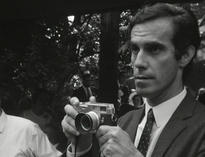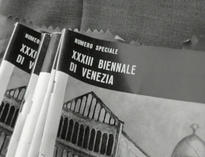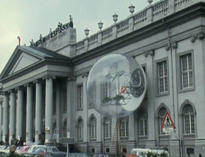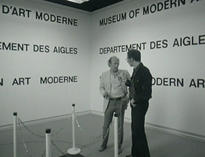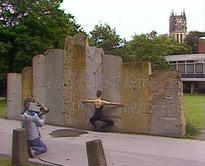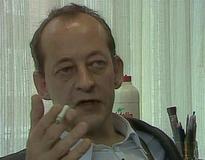 Wed 31.5.2017 - Mon 31.7.2017

Practical info

Casino Luxembourg - Forum d'art contemporain
41, rue Notre-Dame,
L-2240 Luxembourg
T (+352) 22 50 45
W www.casino-luxembourg.lu
E info@casino-luxembourg.lu

Opening hours:
Monday, Wednesday, Friday, Saturday, Sunday: 11 a.m. - 7 p.m.
Thursday: 11 a.m. - 11 p.m.
Closed on Tuesdays and on 25.12.2016 & 01.01.2017.

Artists
Works