LE MODÈLE A BOUGÉ
EXHIBITION - DISTRIBUTION
With works by amongst others Henri Cartier-Bresson, Marcel Duchamp, Suchan Kinoshita and Gillian Wearing, the group show Le modèle a bougé in Mons (Belgium) is researching the relationship visual arts - performing arts through the notion of the model. On show is also Portable Stones by Orla Barry. This video sets up a fragmentary frame of reference around her texts, which share an unmistakable stream-of-consciousness approach. It's as if the video is built around a piece of poetry, line by line, verse after verse; without any linear structure, but woven like a web of associative and intimate scraps of memories and voices. A girl escapes from the city; she wanders through an abandoned graveyard. Overwhelmed by silence she drifts off in some type of linguistic dream world. All kinds of voices, memory conductors, come over to her from across the sea, dragging her along with them through time. They discuss 'not-speaking', the loss of the body and communication problems in all its forms. The girl starts with a new life of waiting, longing and listening. Memory, fantasy and imagination are interwoven. With constant voice-over and monologues Barry achieves a humanisation of the open sea. The sea speaks and cries, embraces, seduces, gathers all the voices.
Orla Barry - Portable Stones.
2005, 63'35", colour, English spoken.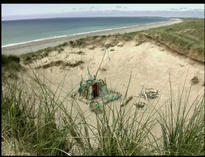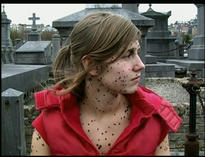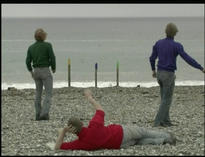 Sun 11.9.2011 - Sun 05.2.2012

Practical info

Location:
BAM, Belgium
www.bam.mons.be

Artists
Works