NEW MYTHS FOR BRUSSELS
SCREENING
part of the programme 'Weg van Brussel: Oostende'
The travelling event "Wèg van Brussel" (meaning something like "Out of (love for) Brussels") set up by 'Onthaal en Promotie Brussel' (OPB, Reception and Promotion Brussels) will halt in Ostend during March 2006. 'Wèg van Brussel' is a series of events allowing people from Flanders to sample the abundant cultural offer of the capital. In Ostend argos will present the video programme 'New Myths for Brussels' which was originally put together, in a more extensive form, by curator Sven Sterken for the argosfestival 2004.
The somewhat surreal nature of Brussels is taken as a starting-point for the creation of new stories. In the same way that our ancestors interpreted their history through myths and legends, these videos also project 'great stories' onto the city, so that a number of processes in the recent history of Brussels might be situated. And like any real myths and legends, fiction and reality become inextricably entangled in some of these accounts.
Sarah Vanagt
Little Figures
2003, col. & b&w, French & English spoken, English subtitled,15'47"
In Little Figures the viewer listens in as children give voice to an imaginary conversation between three statues on the Mont des arts (Godfried of Bouillon, King Albert I and Queen Elisabeth). In their witty dialogues, the children allude to the country's imperial past and the recent wars in Congo and Rwanda. A playful and intriguing mix of multiculturalism and experiment.
Bram Van Paesschen
Rookgordijn boven Brussel
2002, col., Dutch spoken, 35'
In this documentary about the most lethal department store fire in European history (26 May, 1967), the filmmaker tries to find the cause of this disaster, which – officially – still remains unknown. All the more reason to uncover some 'forgotten' or hidden traces. As the author suggests, the tragedy could well be the result of a conspiracy between a clever but unscrupulous investor and a powerful international organization, pursuing a cause of major political concern.
Wilbur Leguebe
Le Dossier B
1995, col., French spoken, English subtitled, 53'
"Le dossier B" is the name of a book published in 1960, but untraceable today. It unveiled the existence of a sect composed of highly influential personalities (politicians, artists, architects, …), aiming at the destruction in order to build a new, parallel city: Brüsel. On several locations in the city, entrances to this mysterious counterpart of the capital would exist. The discovery of over forty kilometers of subterranean hallways makes a journalist start an investigation. The result is a journey between reality and fiction, which leaves a lasting impression, and leads to a surprising hypothesis concerning the symptomatic self-destruction of the Belgian capital.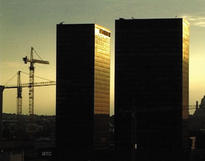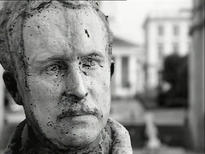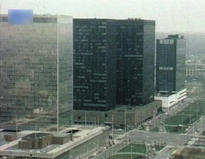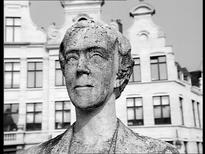 Tue 11.4.2006
20:00 - 20:00
Practical info

Location:
Ciné Rialto
Langestraat 39
Oostende

Artists
Works