CINEMA TICK TACK & ARGOS: EXPLODING MIRRORS BY HÄNZEL & GRETZEL
SCREENING
ARGOS is happy to present in the frame of the Antwerp Art Weekend the film Exploding mirrors (1999) by Hänzel & Gretzel at Cinema Tick Tack, a new initiative that proposes audiovisual work in public space!

Hänzel & Gretzel was the pseudonym of Daniel Mangeon, video artist, author, maker of music videos, television director and image dresser of all sorts, who died in 2000 of AIDS at the age of 34. Throughout his broad oeuvre the recurring themes are a passion for transgressive pop music and an interest in the absurd. Daniel Mangeon graduated in 1991 from the Ecole Nationale des Beaux-Arts de Nancy and moved to Paris shortly afterwards. Several years later he exchanged the French capital for Brussels. Professionally, Mangeon organized himself around the medium of television: in France and Brussels he worked as a director, writer, editor and so on for television, for several channels among which La Sept, Canal+, RTBF and Arte. At the same time and possibly more importantly, the man was active since his student days as a video artist under the pseudonym Hänzel & Gretzel.
Exploding mirrors is a silent visual poem that combines footage starring Gerard Malanga together with found footage. Previous excerpts by Hänzel & Gretzel are re-edited and mixed with Malanga's own dance movements and several excerpts of Malanga own films shot in the 60's. Playing with different layers of images and formats, but also between clear hints and cross-references, Hänzel & Gretzel pays homage to one of the more influential figure of the last American avant-garde. Gerard Malanga (The Bronx, 1943) is a poet, photographer, filmmaker and he was a major influence on many of the paintings and films created in Andy Warhol's studio, known as The Factory. Besides starring in several Warhol films, he and Warhol collaborated on the nearly 500 individual 3-minute Screen Tests, which resulted in a selection for a book of the same name, published by Kulchur Press (1967). A member of Warhol's multimedia extravaganza, The Exploding Plastic Inevitable, Malanga choreographed the music of the Velvet Underground Live.
Hänzel & Gretzel - Exploding mirrors
1999, 60', colour, silent.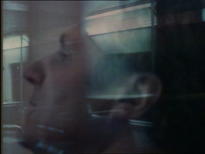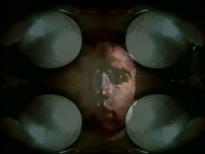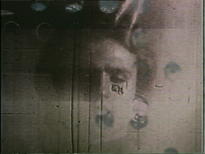 Thu 16.5.2019 - Sun 19.5.2019
21:00 - 05:00
Practical info

Cinema Tick Tack
Mechelsesteenweg 247
B-2018
Antwerpen
www.ticktack.be

Artists
Works