JAN LOCUS
Involved with social, political and ecological problems, photographer and filmmaker Jan Locus explores themes such as inequality, poverty, conflict, religion, migration and the impact of industry on the environment. Locus's photographs are void of anecdotes and hesitate between the format of the documentary and that of reporting. In short, his long term projects study the complexity of worldwide, socio-political issues.
Since 1997 Jan Locus has travelled regularly to Mongolia. After seventy years of socialism and the fall of communism, he observes how people attempt to build a new life for themselves. Without pathos, the photos in the book Mongolia (2005, Cypres/FoMu) show the difficult conditions in the towns and the mining industry, and the hard life in the vast steppe.
Likewise, Garbage City (2013), Locus's first film, shows various positions with regard to the different ways of treating rubbish and the miserable living conditions in (the outskirts of) Cairo. Garbage City combines long shots of scrapheaps, compressed plastic and hard-working labourers with the sound of rattling machines, cars hooting and pigeons cooing.
Locus's often subtle soundtrack has a prominent part in other works as well. Confusing Drum (2016) for example uses drum-rolls and voice-overs—opinions and political statements by locals—to talk about the deep-rooted political conflict between Protestants and Catholics in Northern Ireland.
In The Distance between Us (2017) the soundtrack plays once more a crucial part. It mixes religious songs and emotionally charged messages from a Moroccan mother to her two sons, who belong to the first generation of immigrants. For this soundtrack, the artist uses found footage: he uses a few rare cassette tapes that served as alternative correspondence, which he received from a Moroccan family in Molenbeek.
Often Locus's works focus—either directly or indirectly—on religion and problems that relate to it. In his book Devoted (2012) for example, he shows all sorts of expressions of the Christian faith: from pilgrims in Spain and Poland to ecstatic worshippers in Mexico.
Examining contemporary issues, Locus continues to build an oeuvre that constantly explores new paths.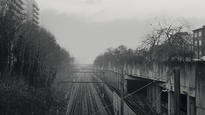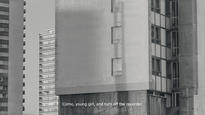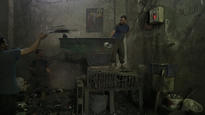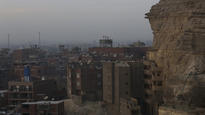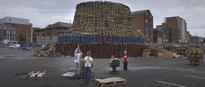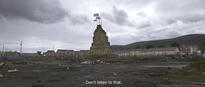 ° 1968 Halle (Belgium). Lives and works in Brussels.
Links

EVENTS

At view in the media library

WORKS