GIRLS AND PHILOSOPHERS
Video installation for two projectors.
A diptych or triptych – depending on how you look at it. 'Girls and Philosophers' sets out from two screens. Together they make out a diptych, with directly facing panels. In between, however, there is also the area which is marked off by the screens, where the spectators move about. What happens there, the way the audience reacts to what they see on the screens, might be interpreted as the third panel, the one in the middle, and as a result even the central panel of a triptych. 'Girls and Philosophers' creates a dual world view, with panels that are both mirror images and opposites. On one screen young girls slide by, enthusiastic and seductive; the other is populated by philosophers, earnest, deliberate and pitying. All the characters turn out to be mere variations on a single prototypical image. In spite of their differences they seem quite interchangeable. As it turns out the prototypical image isn't much more than a towering cliché. The girls dance, the philosophers think – and not the other way round. Their behaviour is mainly limited to a pose, determined by the perspective of the other. The zone in the middle is a bit like a magnetic field. It is fed, not merely by the contrasts between those two groups, but also by the perspectives of the characters that populate them. Not only do the many girls stare the philosophers straight in the eyes, and vice versa, but as he watches them the spectator also feels watched by each and every one of them. Caught in a web of glances, as it were, he is forced to take a stance. From a spectator he turns into an actor.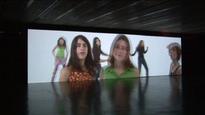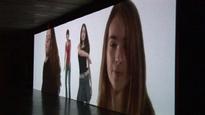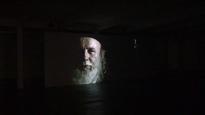 Format HDV(High Definition Video)
Color system PAL
Color col.
Year 2006
Duration 00:13:54
Artists