IJSBREKER 12: DE KUNST VAN HET TAFELEN
A programme about dining, cooking and eating. An outlook on the kitchens and the tables of a cookery club and a restaurant, under the watching eye of lawyer and trendsetter John Bultinck. What is the difference between a confectionery kitchen and an à la carte one? Is gastronomy culturally predetermined? Is cooking an art form or, as Socrates put it, merely a trade which insures bodily maintenance, like medicine? Does consistency with rational norms and trends inhibit creativity? Part of the BRT (Belgian radio and television broadcast network) television series 'Ijsbreker' ('Icebreaker').

Original broadcast date: 23/11/1983.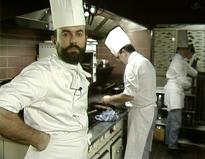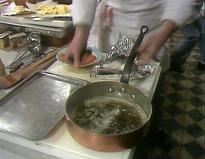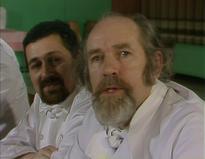 Format 1"A(1 inch - type A)
Color system PAL
Color col.
Year 1984
Duration 01:04:27
Languageinfo
Spoken: Dutch/ Flemish

Artists