STANLEY BROUWN 6 STAPPEN 10X (MTL GALLERY BRUSSEL) + KAREL APPEL
Since the early Sixties, the autodidact Dutch conceptual artist Stanley Brouwn (°1935) is internationally known for his practice based on the acts of displacement, walking and measuring. For instance, he once announced that his solo exhibition was taking place in every shoe shop in Amsterdam. Or, if we look at his way to depict a man, we realise that the portrait consists of a ruler of the same size as the man simply laying on a table. Then again, in 1961, Brouwn asked random passers-by how to get from one street to another: when the passers-by had drawn a sketch, the artist stamped the caption "this way brouwn" on the piece of paper.
Despite the minimalism of his oeuvre, these abstractions confront us with physical data and reality. Brouwn's works force us visualise abstract measurements in three dimensions, to reinterpret trajectories and cardinal coordinates.
Invited for a solo exhibition in MTL Gallery in Brussels, Brouwn's proposal consisted of counting the exact number of footsteps he was doing every day during one week in Brussels. How could Cornelis report on an exhibition presenting this kind of minimal, almost undetectable, work? How could he explain this artistic approach to the public? Cornelis therefore gave the camera to Stanley Brouwn, who, carrying it on his shoulder, records the act of walking ten times six steps from the MTL Gallery to downtown.
Drawings by Karel Appel are shown and of his exhibition of paintings at the Spectrum Gallery in Antwerp.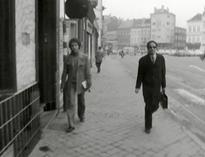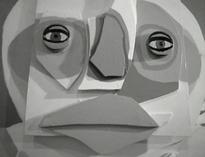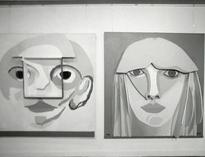 Format 16mm(16 mm.)
Color b&w
Year 1971
Duration 00:05:05
Languageinfo
Subtitles: English UK
Spoken: Dutch/ Flemish

Artists

EVENTS