BASKET MATCH
Beatrijs Albers & Emilio López-Menchero was the title of a show curated by Luk Lambrecht at Cultuurcentrum Strombeek Grimbergen, in Brussels, on September 2000. The curator and art critic invited the two artists to work in dialogue in order to realize a collaborative exhibition project around the theme of the borderline. The two artists developed an independent, but interrelated, body of works which invested both the art centre and its neighbourhood.
In this frame, Emilio López-Menchero realised a project called Basket Match, composed by three successive steps, that found its starting point from the basketball playground situated next to the CC Strombeek, but also from his autobiographical story because his father was a basketball player in Madrid during the 50ies.
In the first step, López-Menchero decided to engage in a voluntary work and repainted the barely visible lines of the playground in order to reactivate the space as a social environment, then he copied in a 1:1 scale the playground lines in the roof of the art centre.
The second step combined a monumental painting of the landscape surrounding the art centre and a fence which secured the work, but also represented a proposal made by the artist – who must be seen here as an architect - to secure the existing playground: the idea was to limit the it in order to increase the freedom and the security in the playground. Additionally, in the cafeteria of CC Strombeek, López-Menchero presented a video work, recorded from the roof of the art centre, where he is playing a solitary match.
Finally, the third step consisted in a real basketball match between two local teams organised at the occasion of the opening of the exhibition.
As in several other occasions, López-Menchero realised the video Basket Match as an element of a wider intervention that invested the exhibition venue, but also the public space. Basket Match is a performative gesture that articulates the collective memory and personal recollections in an urban environment. This solo game of basket on the field of the town square at Strombeek represents - with a poetic and realistic approach - his concerns about the social role of the artist.
This work has been digitised in the frame of DCA Project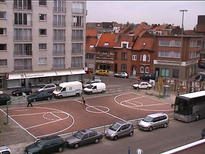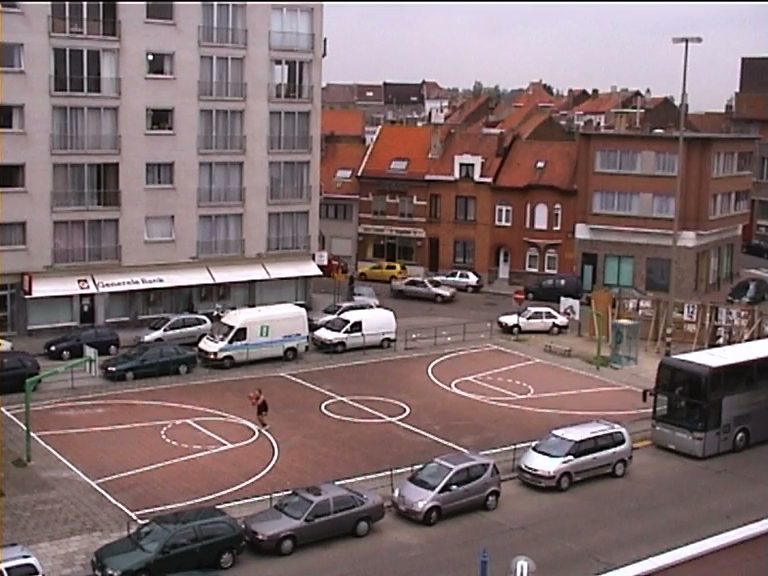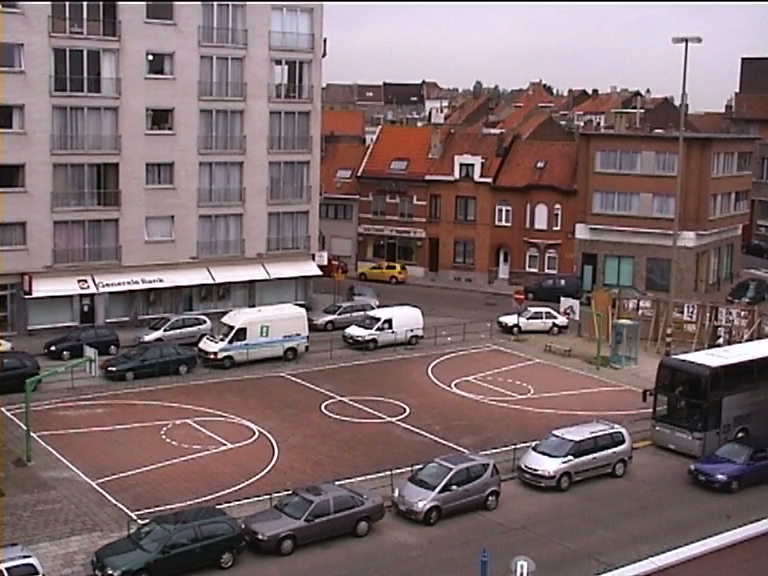 Format miniDV(miniDV)
Color system PAL
Color col.
Year 2000
Duration 00:10:42
Artists