THE INTERPRETER
The Interpreter proposes a perspective on mobility towards Europe as it can be perceived and experienced from the Maghreb. The video evokes the time between a clandestine crossing of the Mediterranean Sea at the end of the 90's and a recent forced return. It is based on elements from an ongoing field research by geographer Makrem Mandhouj.

In the video, the voice of the narrator reconstructs a fragmentary narrative and suggests the various acts of translation that embodied it. He becomes the interpreter of the words of two young fishermen and former smugglers met in a village near Monastir, in Tunisian Sahel. He indicates the conditions in which these meetings took place, as well as he comments on the process of the film itself.
The Interpreter
reports the difficulty of putting into narrative one's own history, or moreover the possibility of openly testifying in a context of criminalization of undocumented migration and deprivation of freedom of speech.
The film retraces the significant places of the narrative and makes a detour via the recording studio in Tunis where the voices of the film were recorded. It ends where the project of crossing had originally been planned and implemented several years earlier: in a plantation of olive trees - refuge of "harragas"*, alcohol consumers and lovers - which is gradually covered by the expansion of the city and the impressive houses that successful emigrants living in Europe are currently building.
* the Arabic name given to those who try to cross the borders undocumented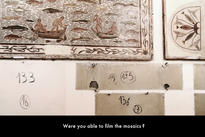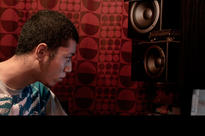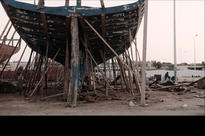 Format DIGITAL FILE(DIGITAL FILE)
Color system PAL
Color col.
Year 2009
Duration 00:36:00
Languageinfo
Subtitles: English UK
Spoken: Arabic

Artists