WAITING WORKING HOURS
In a street in Brussels, day laborers are looking for a job for one day. Gathered in small groups, they wait for hours until a white van picks them up. They get dropped off at a construction site or field. Employers pay small salaries and no social security is provided.
With their personal testimonies Waiting Working Hours wants to give a voice to these clandestine workers. Digital images from the street, made with recordings from Google Streetview, are mixed with the voices of these workers. Together they form a constructed dialogue about labor and economics, in a multitude of languages. The immobile world of Google Streetview is like the standstill that the workers experience when they are waiting for hours.
Together with the workers, Waiting Working Hours examines and questions their current situation, their thoughts on labor and their dreams for the future.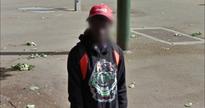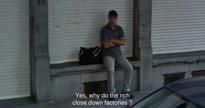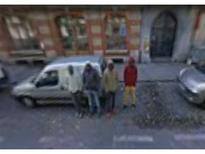 Format DIGITAL FILE(DIGITAL FILE)
Color system PAL
Color col.
Year 2019
Duration 00:16:12
Languageinfo
Subtitles: English UK, Dutch/ Flemish, French
Spoken: Romanian / Moldavian / Moldovan, Arabic, Fulah, French

Artists